DISH Hopper and Wally now support the Google Nest Hello Video doorbell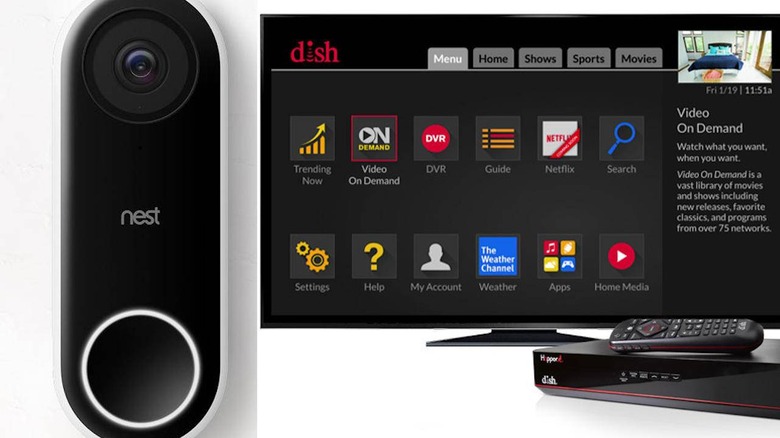 Imagine being in the middle of an intense moment of a film or TV show and suddenly the doorbell rings, jolting you out of your immersion. You quickly run to the door only to find out it was nothing important or no one at all (those pranksters!). The mood has been ruined, leaving you wishing for a way to know whether or not to even get up from the couch. Now you can if you own a Hopper or Wally receiver from DISH and a video doorbell from Nest, now known as Google Nest.
DISH has been aggressively pushing the integration of Google features to its receivers. Last year, it added support for Google Assistant which took an even more tangible form in the Google-branded remote this year. Now it's taking it to the next level by integrating with Google's Nest smart home platform, specifically its security doorbell.
Once a DISH Hopper or Wally has been connected with the Google Nest Home Video Doorbell, users will be notified on-screen whenever the doorbell rings. The notification is promised to be subtle so as not to distract you from your watching activity. At the same time, however, it will have an image captured by the doorbell so you won't have to guess whether it's worth pausing the video.
This integration makes DISH the proud first pay-TV provider to integrate with Google Nest. And it's just the beginning, DISH promises. It isn't spilling the beans but it suggests that there will be more Google Nest connections coming for its Hopper platform.
Starting today, owners of DISH Hopper and Wally receivers will be able to pair with their Google Nest Home video doorbell. Support for all Joey clients will be coming in the following weeks. The new feature is also being given free of charge so all DISH customers can enjoy the hands-free convenience of Google's devices and services.