Discord's New Game Store Launches In Beta Around The World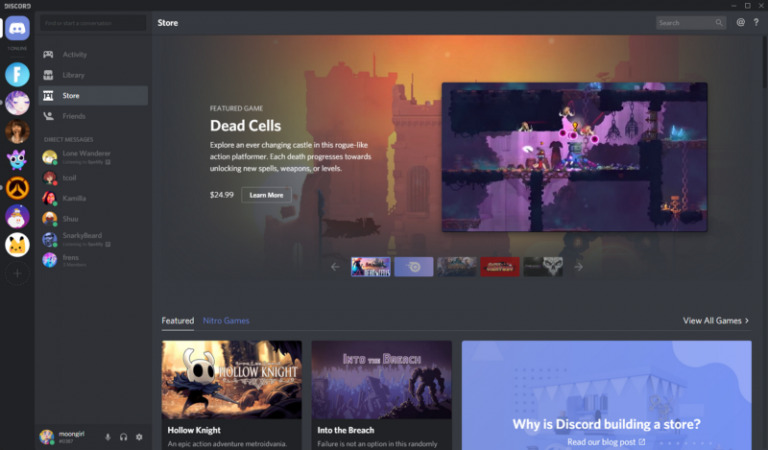 Lately, Discord has quickly been growing past the scope of a VoIP and chatting service for gamers it launched with just three years ago. This is perhaps best evidenced by the app's new digital storefront, which launched in a limited beta back in August. Today, the storefront is launching in beta on a global scale, giving users a chance to buy select video games within Discord itself.
When we say "select," we mean it. While other stores like Steam are packed to the brim with games of all varieties, Discord's store is starting small and will likely remain small. The games you see there have been curated by the Discord staff, so at the time of this global launch, there are only about 20 titles available. Here's a full list of all the games available on the store today:
AT SUNDOWN

Bad North

King of the Hat

Minion Masters

Sinner: Sacrifice for Redemption

Dead Cells

Banner Saga 3

Moonlighter

Omensight

Pillars of Eternity 2: Deadfire

Frostpunk

Masters of Anima

Into the Breach

Celeste

Subnautica

SpellForce 3

Battle Chasers: Night War

Hollow Knight

Starbound
Of those games, five of them – AT SUNDOWN, Bad North, King of the Hat, Minion Masters, and Sinner: Sacrifice for Redemption – are known as "First on Discord" titles. These titles will remain exclusive to Discord's store for usually around 90 days before becoming available on other platforms like Steam or GOG. Discord does note, however, that these titles might come to consoles during their exclusivity period, which is already the case with Bad North, a game that's been available on Nintendo Switch since August.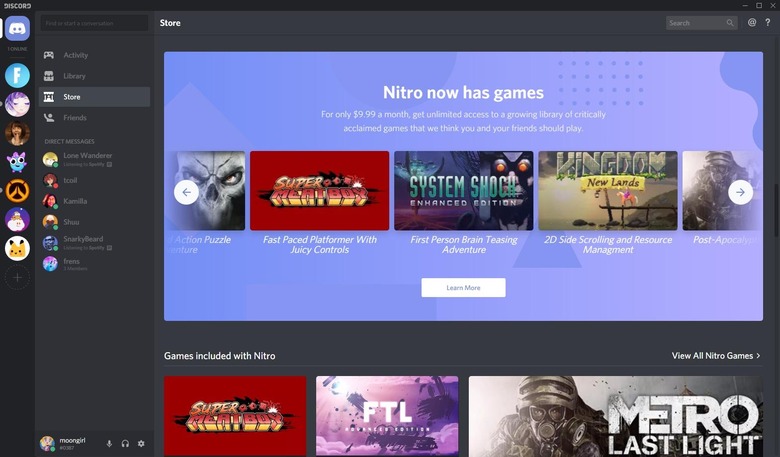 If you're a Nitro subscriber, you'll gain access to many more games on the house. Nitro subscriptions will cost $9.99 per month from here on out, but with this launch, you'll have around 60 free games to download and play at your leisure. If you don't care about Nitro Games, you can continue to subscribe to Nitro Classic, which will remain at $4.99 per month.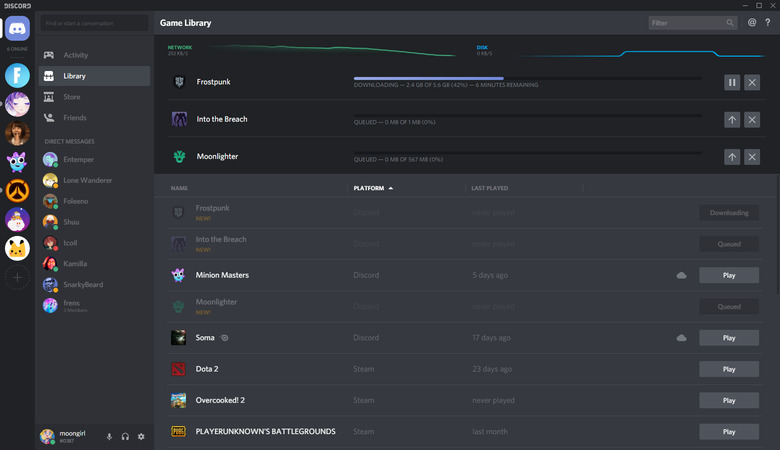 Finally, this store is also launching alongside Discord's new Universal Launcher, which scans your PC for games installed elsewhere and allows you to launch them from within Discord. For games that require a different launcher – most Steam games, for instance – Discord will boot the necessary software, so really, this just seems like a handy way to put all of your games in one place.
The beta should be available to all Discord users around the world beginning today. You'll see the store pop up in the home menu, but if you aren't seeing it just yet, you might need to restart Discord so it has a chance to apply the update. What do you think of Discord's new store? Head down to the comments section and let us know!