Discord's big birthday update makes a ton of improvements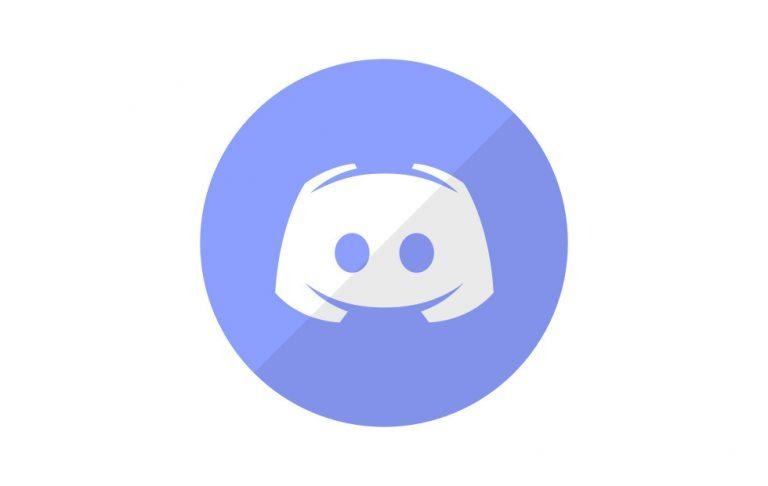 If you're a Discord user, you may have noticed a rather long changelog upon logging into the app today. Discord turned three years old this week, and what better way to celebrate than with a massive update? That's precisely what Discord's developers thought, and the update they've delivered makes a lot of big changes across the board.
Many of these changes, fixes, and tweaks are centered around improving Discord's core infrastructure to make the app run better across web and mobile. Perhaps the biggest change concerns the performance of large servers – a necessary change with the ever-increasing popularity of games like Fortnite.
It used to be that large servers could act as a major drain on CPU resources, but that should change with this update. In its changelog, Discord says that "CPU and network usage is about the same regardless of server size (whether a hundred people or a hundred-thousand people)," and notes that from here on out, offline members won't be automatically hidden once a server reaches 100 members or more. Discord also seems to be removing server size limits – or at least increasing them significantly – as it says "large Discord servers can now grow much larger."
These changes come at just the right time. In a separate blog post published today, Discord shared an inforgraphic that breaks down some very impressive statistics for the past year. For instance, Discord's total registered users blew up, growing from 45 million in 2017 to 130 million this year. Daily users more than doubled over the last twelve months, and unsurprisingly, Fortnite ranks as its top verified game server, with a whopping 180,000 members.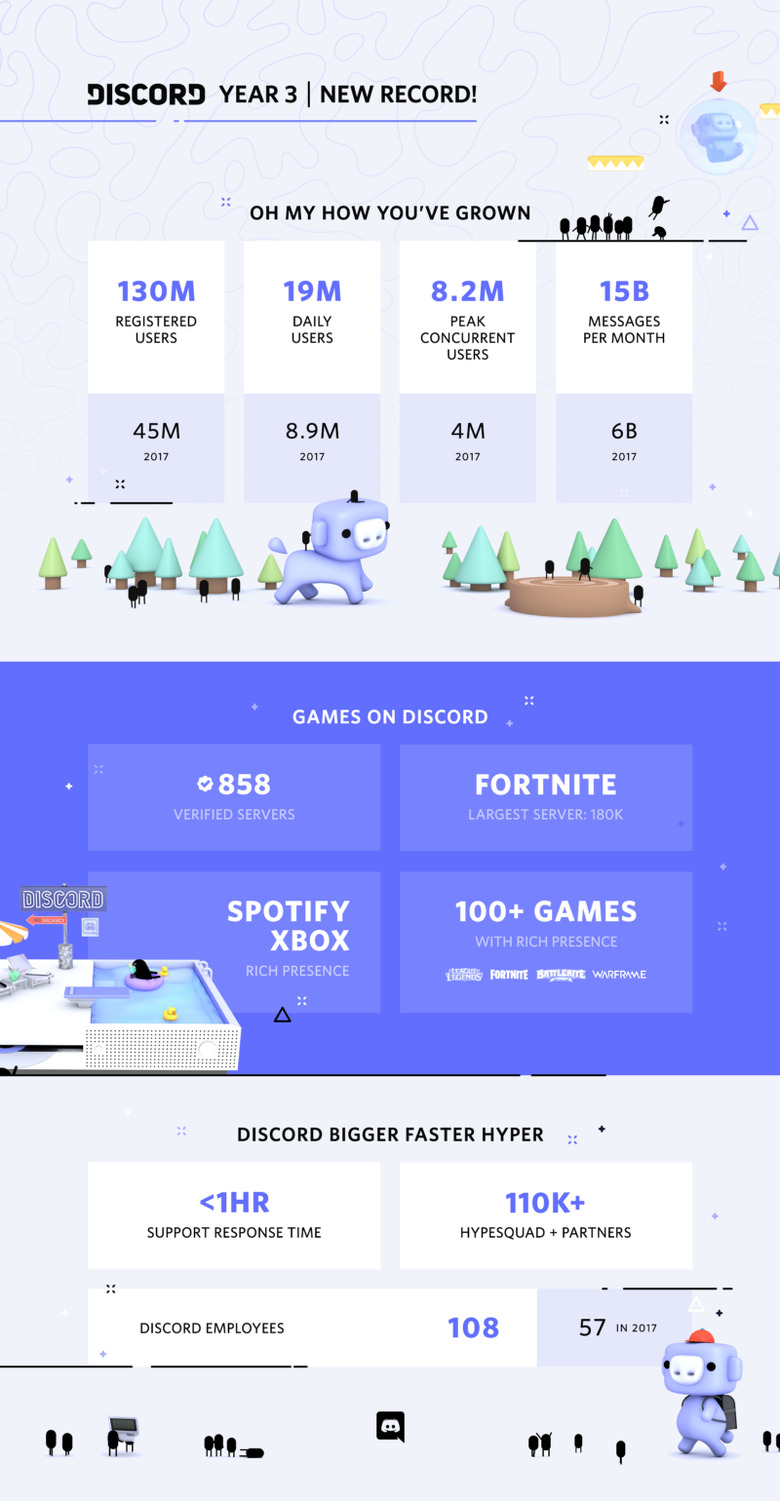 Over on the mobile side of things, Discord says that its mobile app should use less data and eat up less battery on both iOS and Android. Improvements have been made to the iOS app to make it load faster, and those will be coming to Android soon.
There are quite a few miscellaneous features going live today too. For instance, you can now play audio files within the app itself, and Discord's screensharing feature now includes audio as well. Make no mistake, this is a massive update with a lot of neat features, and you can read the full changelog to see everything that's new over on Discord's website.