DirecTV NOW mobile apps land in time for service launch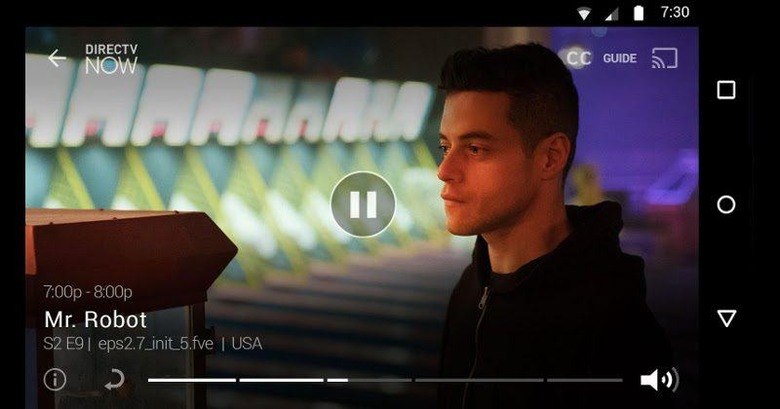 Earlier this week, AT&T unveiled its most ambitious expansion yet, going beyond your conventional ideas of wireless service providers. DirecTV NOW is its not so subtle attempt to corner the live TV streaming arena were the likes of Sling and PlayStation Vue dish it out. But while almost everything was in place, there are still a few bits missing, noticeably the apps that would enable DirecTV NOW's mobile presence. Well, wonder no more as both iOS and Android apps have appeared, and just in the nick of time as well.
Let's face it. Not every cord cutter is going to fall in love with DirecTV NOW. While the $35 per month base price is almost tempting, the service will launch with quite a few limitations in tow. That $35 monthly fee, for example, doesn't include the likes of HBO, which is a big thing right. In fact, HBO isn't on any tier, available only as a $5 add-on. The starting package doesn't include sports either, which is going to disappoint not a few.
AT&T's DirecTV NOW could, however, make up for the limitations in its supported devices, which is quite a few. Actually, most popular boxes and sticks are invited to the party, like Amazon's Fire TV and Fire TV Stick, Chromecast, and Apple TV, just to name a few. The only one left out of the party, at least for now, is Roku.
But DirecTV NOW isn't limited to TV-connected devices. You can also view it on mobile, thanks to these iOS and Android apps. Do note, however, that simultaneous streaming is limited to 2 streams at a time. And there's no 4K, just in case you have a device that happens to support that high resolution.
DirecTV NOW's packages start at $35/month for 60+ channels all the way up to $70 for double that number. The starting line up includes, but isn't limited to Fox News, CNN, Nickelodeon, MSNBC, Hallmark Channel, ESPN, Disney, HGTV, USA, TNT, Food Network, TBS, History Channel, Discovery, Disney Junior, TVLand, Nick Jr, AMC, FX, FXX, Bravo, Lifetime, Disney XD, Bloomberg, BBC America, Animal Planet, A&E, BET, Cartoon Network, CMT, CNBC, Comedy Central, FS1, ESPN2, E!, HLN, MTV, Spike, SyFy, VH1, Univision, TLC, and TCM.