Digital/Analog clock blurs the line between the two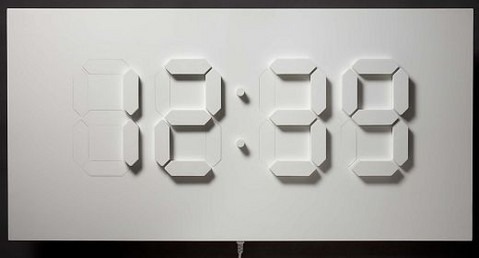 This clock is digital in the way that it uses the 7-segment digit design to tell time, but its analog in the way that those segments are presented. The clock is made from Corian and wood and when it changes the time, it raises and lowers pieces of the digit to make it 3D.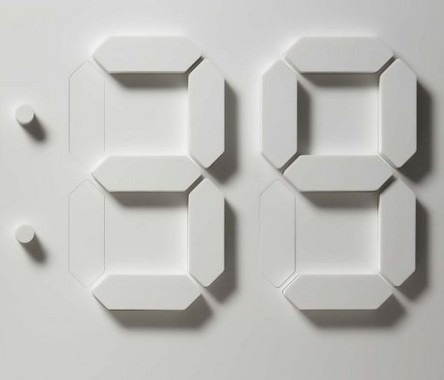 The cool part is the analog portion of the clock where it slowly and simultaneously raises and/or lowers the necessary pieces to make the next digit in the time that's coming up. So one or more pieces is always moving and making up the new time.
It's all white, as you can no doubt tell from the pictures, and its powered by custom circuitry and servo motors. It looks amazing, and I want one now, I mean could you imagine flush mounting a large on of these high up on a white wall in your house so your guests think your wall is coming alive to tell the time? So much awesomeness coming from the mind of Alvin Aronson.
[via technabob]