Digipower ChargeCard mini powerpack for smartphones hands-on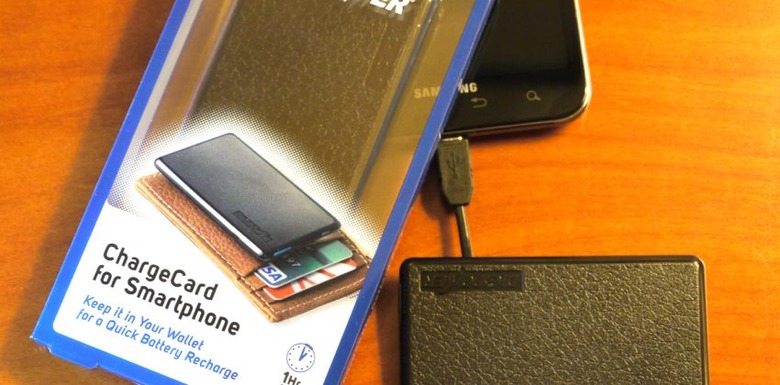 Digipower has just announced a new mini power pack for smartphones here at CTIA 2012 called the Digipower ChargeCard. For those that have ever had their phone die on a business trip, at a moment they really needed a phone, or just the heavy smartphone user this is the perfect portable and small power pack charger for your smartphone.
The all new Digipower Chargecard will power your Android or micro-USB smartphone for hours, or give you an extra charge when you're in need — without hurting your wallet. When we say the ChargeCard won't hurt your wallet you can see what we mean from the pictures. Not only is it extremely small and portable being barely bigger than a credit card — small enough to fit in your wallet, but it also won't break the bank either as they're only asking $29 for this neat little battery pack.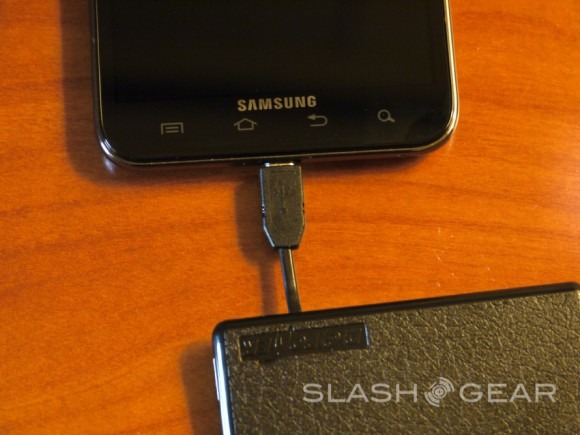 The tiny and portable ChargeCard is actually a 680 mAh rechargeable battery and takes about 45 minutes to fully charge, from their you can power your smartphone for hours, or about 1/3rd a full charge. It's not the biggest battery pack in terms of charging capacity, but the small size and price makes up for the difference. They claim it will give you a full hour of talk time, but for someone just using their phone through the day it should give you at least a few more solid hours of usage.
Check for these to hit stores such as RadioShack sometime this month or early June.