Diablo anime heading to Netflix, plus Overwatch animation leaks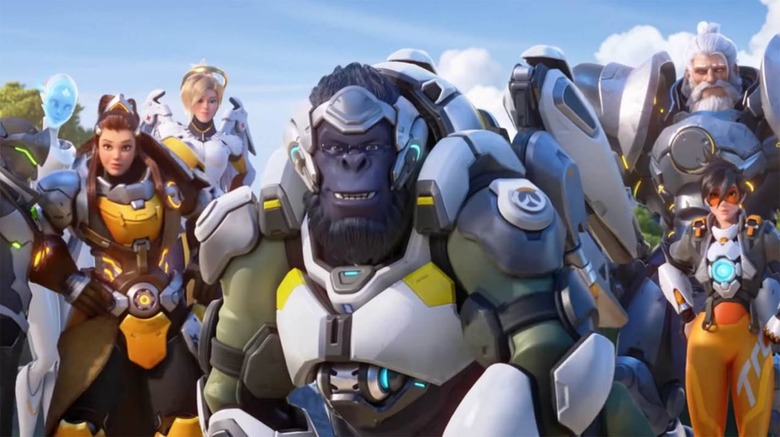 Around two years since we last heard rumors about the show, it has been all but confirmed that an anime based on Diablo is heading to Netflix. This project has been in the pipeline for years, at least based on when the rumors first started surfacing. Joining the new details is a small teaser about an animated Overwatch series, as well, though it's unclear whether it, too, will end up on Netflix.
Neither show has been officially announced by Netflix or Blizzard; instead, fans recently spied some changes on the LinkedIn account belonging to Blizzard Studios Co-President Nick van Dyk who lists a Diablo anime and Overwatch animation as among his career achievements. The Diablo news is the most exciting of the bunch, including detail about it heading to Netflix.
Under his listing for President of Blizzard Studios, van Dyk lists the following as part of his career accomplishments: 'Executive producer of Diablo, a TV adaptation of Blizzard Entertainment's IP, rendered in anime style. The show is currently in pre-production for distribution worldwide through Netflix.'
Though we don't know anything about the show's storyline or cast, this little tidbit does give us an idea about how far off the show is and how widely available it will be. It seems fans across the world will be able to stream the show, but the fact that it is in pre-production after years of leaks indicates that it'll be a while before it finally debuts.
In addition to the Diablo anime, van Dyk's LinkedIn account also includes mention of 'an animated series based on Blizzard's Overwatch franchise,' something that van Dyk says he 'developed and sold' with a creative partner. The listing doesn't mention which company bought the series, however, nor whether it has entered production at this point in time.