Diablo 4 reveal headlines BlizzCon 2019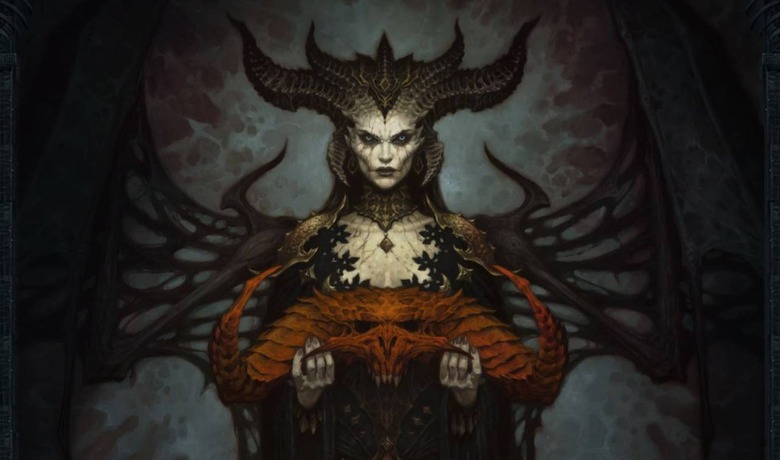 As expected, Blizzard opened BlizzCon 2019 with the reveal of Diablo 4. Just like earlier leaks suggested, Diablo 4 sees the rise of a new Prime Evil: Lilith, the daughter of Mephisto. The game seems to be a return to form for the Diablo series, as Blizzard promises a game that is a lot darker in tone. Indeed, the two trailers Blizzard debuted today got that message across loud and clear, as they definitely aren't warm and inviting.
The nine-minute cinematic trailer Blizzard used to announce the game is particularly dark, with a group of treasure hunters ultimately summoning Lilith into Sanctuary. As with all Blizzard cinematics, the visuals in this one are top notch, so fans of Diablo will definitely want to check it out.
Most players, however, will be more interested in the first gameplay trailer for Diablo 4. Blizzard today revealed three of the classes we'll be able to play as: Barbarian, Sorceress, and Druid. The Barbarian and Sorceress are familiar classes for those who played Diablo 3, while the Druid is returning from Diablo 2.
In a blog post on Battle.net, Blizzard also promises that Diablo 4 is an open world action RPG, with five regions for players to explore. Players will be able to mount up as well (and presumably traverse the various maps faster), while the game will boast randomized dungeons and, as always, up to four-player co-op.
There's a lot more to learn about Diablo 4, but the fact that Blizzard didn't give a release date for the game today suggests that it's more than a year away. We'll see what other details come out during the rest of BlizzCon 2019, so stay tuned for more.