Diablo 4 Release Date: Blizzard Coy On Just When It's Coming Out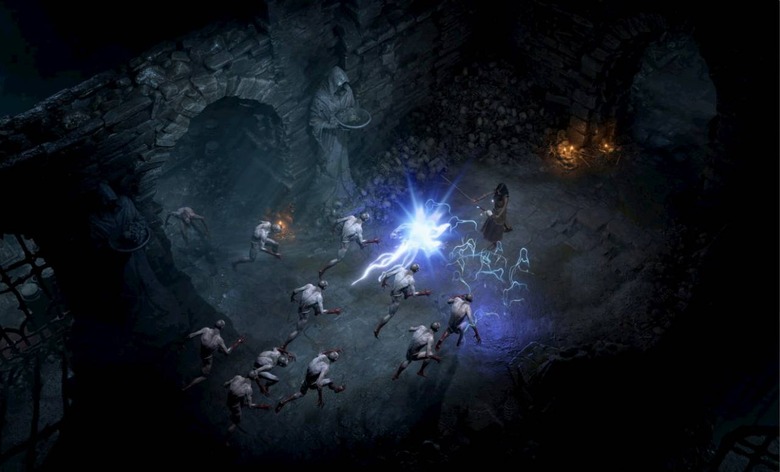 It really wasn't too much of a surprise to see Diablo 4 headline BlizzCon 2019 over the weekend. The game has been the subject of rumors for a long time, and in the past years or so, those rumors and reports have really ramped u[. Unfortunately, the game's appearance at BlizzCon doesn't mean we're closing in on release – on the contrary, it sounds like it'll be a long time before Diablo 4 is out.
We didn't get a release date for Diablo 4 at BlizzCon, which itself suggests that it's more than a year out from release. Diablo 4 game director Luis Barriga painted a picture of an even longer wait during BlizzCon, noting that it's going to take Blizzard time to build out the breadth it wants to see in Diablo 4.
"A game of this scope takes time," Barriga said during the show, as reported by PCGamesN. "We're not coming out soon – not even Blizzard soon," he continued. "Blizzard soon," is a reference to Blizzard's famously long development process, with the company often saying that new games or features are arriving "soon," when in reality they could still be months or years out.
Throughout its various Diablo panels this weekend, Blizzard kept reiterating the notion that Diablo 4 is still in the early days of development, which is something that may not have been obvious to BlizzCon attendees since they had the opportunity to play through a demo of the game. With the way Barriga is talking, it's possible we won't see the game launch until 2021 or even beyond.
So, if you were wondering if we'll see Diablo 4 come to next-generation consoles, that long-off release date is probably evidence that it will. We'll keep an eye out for more information on Diablo 4, but Blizzard probably won't be talking about the game very much between now and the next BlizzCon. We'll let you know when the company has something new to say though, so stay tuned.