D&G Swarovski Crystal Headphones Are Rihanna's Favorites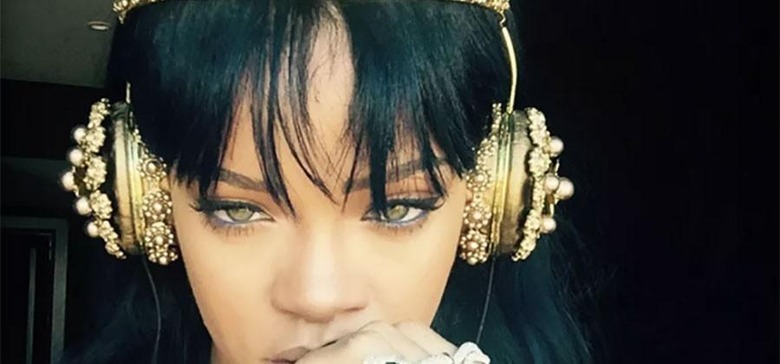 Creative marketing or an image of a star who just happens to like your blinged out and very expensive headphones we don't know, but it seems Rihanna has a penchant for a wild pair of headphones offered by Dolce & Gabbana. These aren't normal headphones that tout their clarity and huge amounts of bass; these are more about the looks and are called the NAPA Leather Rhinestone Headphones with Crown.
Right now, the fancy golden colored crystal encrusted headphones are listed as sold out. When available they sell for $8,895 and that kind of scratch gets you padded headphones with metallic rings embellished with Swarovski crystals and pearls.
The functional part of the headphones included compatibility with MP3 players, smartphones, and other audio devices. The cable shows an in-line remote for volume and playback. It's unclear if they have a mic for phone calls.
The lining of the headphones is 100% lambskin and they look like a cross between a tiara and Princess Leia's hair buns. We have no idea what sort of audio quality these offer, but they aren't as much about sound as they are style and the headphones look really good on Rihanna.
SOURCE: The Verge