Developer Brings Unofficial PS4 Streaming To Windows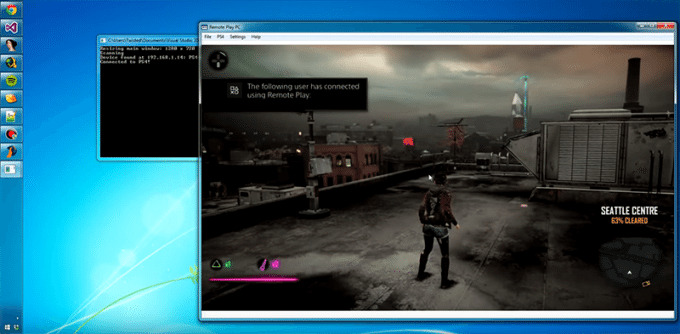 With the latest update, Xbox One owners have been able to stream their games to their Windows 10 PC. This is handy for those times when the TV is tied up by someone else. For PS4 owners, your only real option for streaming is to pick up a Vita, or use a Playstation TV and use another TV. However, one person has been perfecting a method that will allow you to stream your PS4 games to any PC in the house.
The project originally started as a method to stream PS4 games to Android devices. The developer, Twisted, was able to get Sony's Remote Play functionality to work on non-Sony devices, which was great. He's been hard at work, and it appears that he's nearly ready to release the program into the wild. Check out video of it working below:
As you can see, the game runs very smoothly in a PC environment. Rather than just running an Android emulator to get the job done, he's built a native windows app. This makes the gameplay smooth, and hopefully prevents any noticeable lag with input.
There's only one catch with all of this. It won't be a free program for you to download. The developer has said that he's aiming for a cost of around $10 to purchase it. It's not a big price for this sort of functionality, but one has to wonder what Sony thinks about this.
Source: Twisted