Deutsche Bank says Nein! Plans on using iPhone in lieu of Blackberry for future plans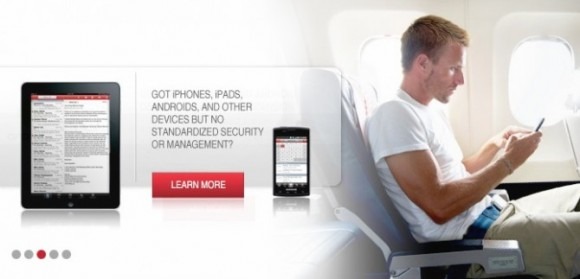 International financial institution Deutsche Bank has declaratively said there's "no going back" to RIM's Blackberry after a successful iPhone trial run.  Apple gains more momentum in the enterprise market and strengthens it's play to replace Blackberry in the minds of many corporate users.
Deutsche Bank has been running it's iPhone test trial over a two month period using Good Technology's secure e-mail application says Deutsche Bank Equity Research's Chris Whitmore.  The e-mail software uses a custom interface built on top of Microsoft Exchange, with the appearance comparable to the Gmail app on the iPhone.  The bank has also been testing the iPad internally as well.
The experience was so good over the trial run that the company was convinced it had found it's solution. Whitmore noted that the result of the trial "was a fantastic experience as it was easier/faster to access data (touch UI) than on the Blackberry.  It was also great to only have to one device for personal and corporate e-mail access."
There are some negatives as the application is not currently capable of downloading e-mails in the background, requiring users to open the app to check for new e-mails.  As well as status alerts for new messages. But in the eyes of Deutsche Bank, the "positives far outweigh" the negatives and expects the iPhone implementation will be deployed company wide.
Deutsche Bank is just one of many major banks, including Bank of America, Citibank, JP Morgan Chase, Standard Chartered, and UBS who are considering replacing the suddenly passé Blackberry with the iPhone or Android devices.   Step up your game RIM, the PlayBook better be a game changer.
[Via 9 to 5 Mac]