Detroit: Become Human release date finally revealed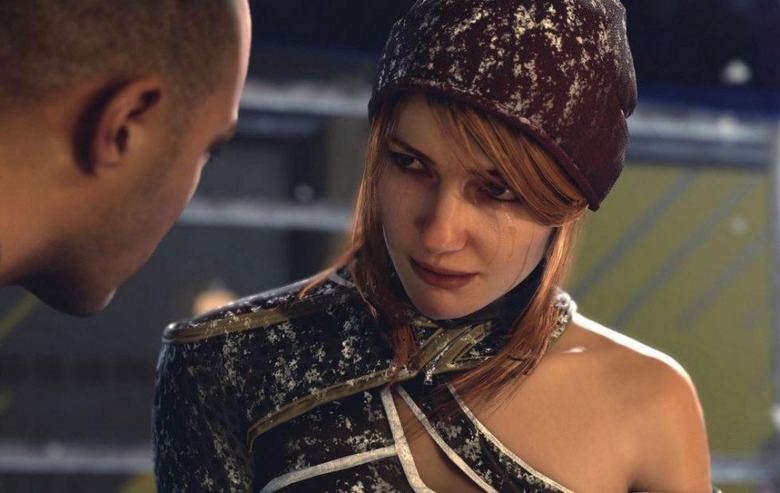 Sony and Quantic Dream have been hyping Detroit: Become Human for a few years now. First announced in 2015, we got an extended look at the game during E3 2017, which only increased excitement further. If you're one of the PS4 owners who are excited for David Cage's latest game, then we've got some good news for you, as Detroit: Become Human now has a release date.
As announced over on the PlayStation Blog, Detroit: Become Human is just a couple short months away. The game, which David Cage describes as his "most ambitious title to date," will arrive on May 25, 2018. Like all other Quantic Dream games in recent memory, this will be a PlayStation exclusive, so if you don't have Sony's machine, you'll going to have to sit this one out.
Detroit: Become Human takes place in a dystopian near future setting and puts players in the roles of three different androids. Each of these androids – Kara, Connor, and Markus – were created for different purposes, but all of them have started to develop sentience and emotion. Players will guide these three characters through their individual arcs, with their paths crossing at certain points throughout the story.
As with Quantic Dream's other titles, the outcome of the story will be largely based on the decisions you make as you play, and Cage states today that he hopes this sparks "meaningful conversations" about what it means to be a human. Backing up the claim that this is Quantic Dream's most ambitious title so far is the fact that the studio even created a new 3D engine specifically for use in Detroit: Become Human.
In the end, it sounds like Detroit: Become Human should be a pretty impressive game. The last two games Quantic Dream released, Heavy Rain and Beyond: Two Souls, ended up becoming popular releases in their own right, so we'll see if Quantic Dream can do it again with Detroit: Become Human. Will you be picking this up when it launches in May? Head down to the comments section and let us know!