Details on the 2015 Ford Mustang surface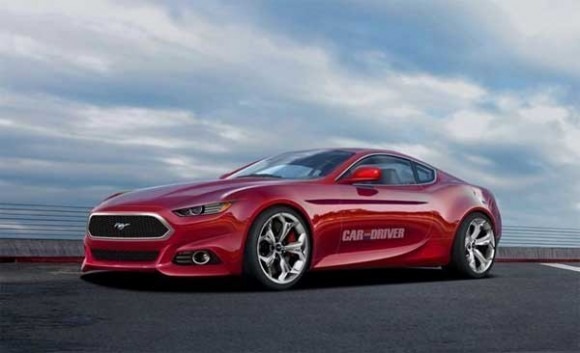 We already know that Ford is redesigning its iconic pony car, the Mustang for 2015. The new vehicle will celebrate the 50th birthday of the Mustang and is expected to debut on April 17, 2014. If that date is accurate, it would be exactly 50 years to the day since the original Mustang one on sale.
Any changes to one of Ford's most iconic vehicles is sure to draw its share of ire from fans. So far, we've heard rumblings that the 2015 Mustang would be significantly changed from the existing vehicles both visually and technologically. Car & driver reports that the 2015 version of the Mustang won't differ much from the existing car dimensionally.
It will have an all-new unibody with a slightly narrower track in the front and rear. The wheelbase is expected to be less than an inch shorter than the current car. One of the key changes is that the 2015 will get a MultiLink independent rear suspension that should expand rear seat space and cargo space in the next-generation vehicle.
Changes under the hood of the 2015 are expected to be announced. Whereas the car comes with a base V6 and three different V-8 engines currently, Ford is tipped to use a naturally aspirated four-cylinder engine in some international versions of the new Mustang. Scuttlebutt says that we will see a four-cylinder in the US and there will be a turbocharged direct-injected 2.4-liter four-cylinder available. Word is that boosted four-cylinder engine will be an upgrade over the current base V6 and will have around 250 hp or more. The 5.0-liter V8 engine will continue with the same 420 hp output with another Boss 302 coming tipped to produce 450 HP. What will happen to the Shelby GT500 remains to be seen.
[via Car & Driver]