Details of Pentax K-3 II leak out ahead of April 23 debut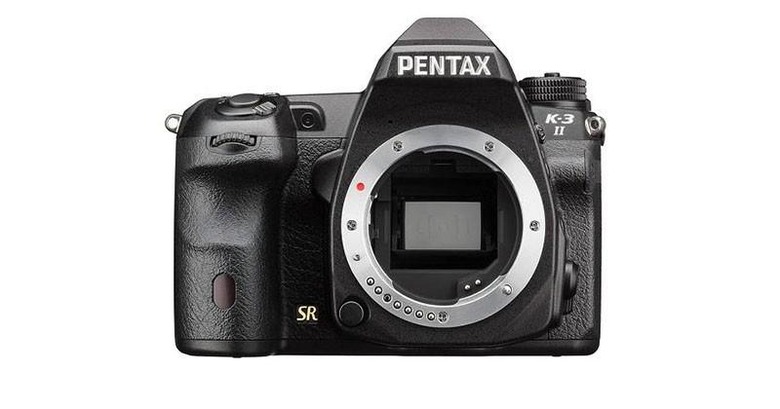 The first Pentax K-3 was made public in 2013, so it's not an understatement to say that a second generation is long overdue. Indeed, if the tips are accurate, the Pentax K-3 II might be unveiled as soon as tomorrow. But if you've actually been holding out for this DSLR, it might be time to stop holding your breath just for a bit. Based on these unofficial specs, the K-3 II could turn out to be a mixed bag, bearing some improvements over its predecessor, but not by much.
Some of the things remained the same, particularly the 24 megapixel low pass CMOS sensor, which we presume might be the exact same sensor from the model two years ago. The image processor is also the same PRIME III found there. The ISO range is also the same 100 to 51200. The SAFOX 11 autofocus module is also similar, with the exact same 27 points with 25 cross type points in the center. Even the 3.2-inch TFT LCD monitor bears the same 1037K dots specs.
In some case,s the K-3 II might actually be even worse in some regards, ditching the Flash from the first K-3 altogether.
That said, there are a few new features that could make up for those. Primary among them would be the built-in GPS for easy geotagging as well as electronic compass which displays the direction in the LCD viewer. It also boasts of pixel shifting for improved high resolution image quality. And though the AF is similar, there is noted to be some improvements in the continuous AF portion.
Given there has been very little change in the camera, the Pentax K-3 II looks exactly like the Pentax K-3. That does mean it has the same magnesium alloy body and stainless steel chassis. Thankfully, that also means that the 92 special sealing parts are also there to keep the DSLR weather-resistant as well.
VIA: Digicame-Info