Destiny 2 reviews: Critics and players can't agree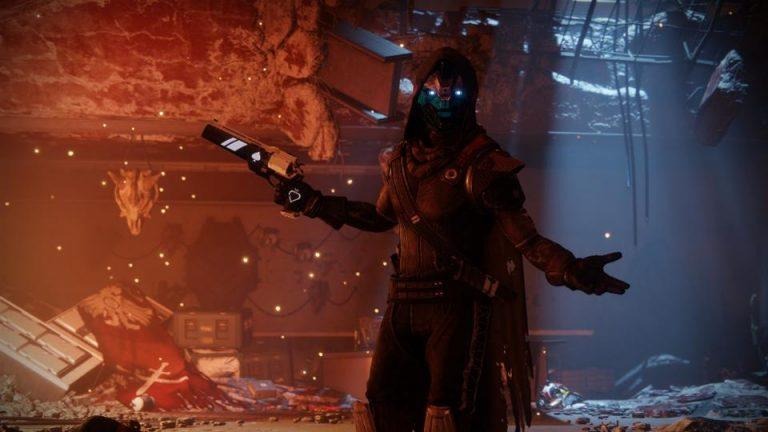 Even though Destiny 2 launched for Xbox One and PS4 on September 6, many websites around the internet are just getting their reviews of the game up today. It's still early and there are plenty more reviews to come, but the ones that have been published give us a pretty good idea of how Destiny 2 compares to its predecessor. If you were hoping for a more focused effort that tops the the first, it sounds like Destiny 2 probably won't disappoint.
That seems to be the main takeaway from most of the Destiny 2 reviews that are live: for whatever missteps the game takes, it's better than the first, representing a step forward for the series. That's reflected in Metacritic scores as well, with Destiny 2 on PS4 currently holding down an 85 out of 100 rating, compared to the original Destiny's 76 out of 100 for the same platform.
However, it may not be the best idea to expect a wholly changed experience. Many reviewers describe Destiny 2 as a mere evolution of what the original Destiny established. In other words, Destiny 2 doesn't seem to take any daring risks, rather improving on what worked for the original Destiny and laying the ground work for additional content in the future.
One interesting thing to note is that critics and players seem rather split on whether or not Destiny 2 is worth your time. While Destiny 2 is holding down an excellent critic score on Metacritic, its user score isn't all that great. At the time of this writing, the PS4 version of Destiny 2 has a 5.9/10 rating from users, disagreeing with critical assessments to some degree.
That aggregate is based on 879 ratings, so plenty of players have shared their opinions. Some of those user reviews seem to hail Destiny 2 as a game that's better in every way than its predecessor, while others take issues with microtransactions in the game and give it a low rating as a result. Group those with a sprinkling of middling user reviews, and we selection of opinions that cover Metacritic's whole 10-point scale.
So, for those of you who tend to to agree with critics, it sounds like Destiny 2 is well worth your time. On the other hand, if you usually put your trust in your fellow game players, you might want to spend some time digging around those user reviews to pick out specific items of praise and criticism. Regardless, if you enjoyed the original Destiny, its sequel seems to be a safe bet for your hard-earned cash.
Have you been playing Destiny 2 since it launched last week? If so, what do you think of it? Head down to the comments section and let us know!