Destination: Mars uses Microsoft HoloLens to bring the Red Planet to life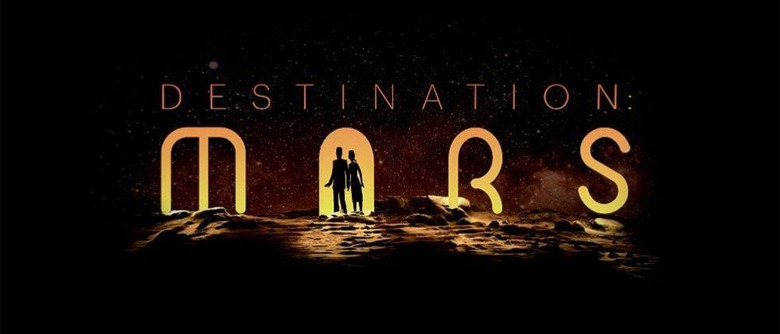 Visitors to the Kennedy Space Center Complex will get to walk on the surface of Mars thanks to some slick virtual reality features that take advantage of Microsoft HoloLens tech. The new experience is called Destination: Mars and it allows users to walk on Mars using real images from the Curiosity Rover. Destination: Mars is a Kennedy Space Center Visitor complex exclusive, will be located in a pop-up theater, and will be available for viewing through January 1, 2017.
Guests will get to visit several sites on Mars using real images from the Curiosity Rover. A holographic version of Buzz Aldrin will guide visitors to Mars in a mixed reality environment using HoloLens. During the show, visitors will follow Buzz and the Curiosity rover driver Erisa Hines of JPL as they lead visitors around areas of Mars where discoveries have been made.
Destination: Mars grew out of OnSight, a tool created by JPL and Microsoft and used by international researchers around the world. The tech allows scientists from different cities to walk together across the Martian surface and talk about geological features and plan future exploration.
"We're thrilled to partner with NASA's JPL in enabling a whole new way for its scientists to study Mars via Microsoft HoloLens, and now we're excited to finally offer the public a glimpse into NASA's use of this transformative technology," said Scott Erickson, general manager, Microsoft HoloLens.
The Destination: Mars experience is limited availability and is timed with availability on a first come, first served basis. Reservations will be made the day of the event at the reservation counter. "The opportunity to get up close and personal with a walk on Mars is so exciting and we can't wait for our guests to experience the thrill of it," said Therrin Protze, chief operating officer, Kennedy Space Center Visitor Complex. "We're particularly honored to offer Destination: Mars, as it is exclusive to Kennedy Space Center Visitor Complex, offering our guests an experience they can't have anywhere else: a real look into NASA's work on Mars."
SOURCE: Kennedy Space Center