Denon SMART S-302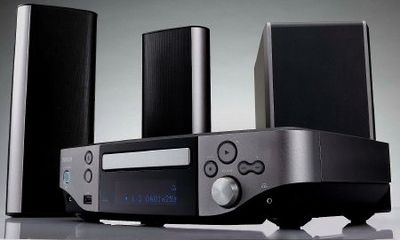 This device is amazing, especially if you live in a confined space. So it comes with the main receiver unit two stereo speakers and a subwoofer. However, it offers up virtual surround sound through those two stereo speakers.
On top of that it has an upscaling DVD player that will upscale up to 1080p for you. There is an HDMI port for that to play through and there are USB ports for connecting media players, thumb drives, so on and so forth. The best news is after the jump.

It also has WiFi. That means you can conveniently stream audio from any of your computers or even Internet Radio. Power wise its nothing spectacular with 50 watts each for the stereo speakers and 100 watts for the sub. You can get it now for 1250 pounds.
Denon SMART S-302 Wi-Fi DVD home entertainment system [via techdigest]