Dell's new rugged Windows tablet is tough enough for any conditions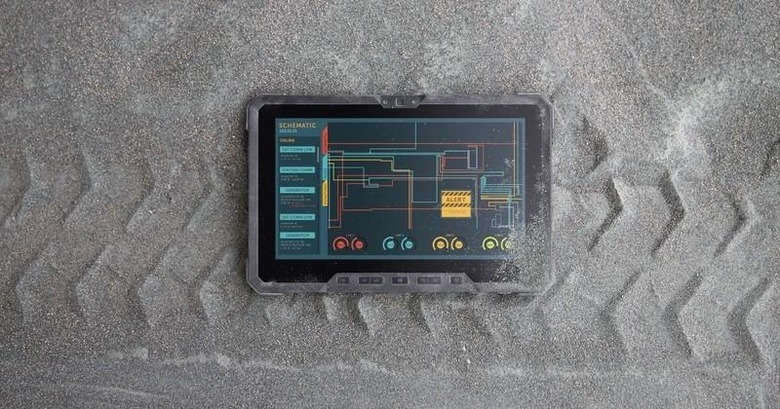 Dell has just debuted the first tablet in its Rugged line of computers built to survive drops and dirty environments: the Latitude 12 Rugged Tablet. The Windows 8.1-powered device can withstand drops from over 4 feet, spills in water, mud, sand, and dust, as well as temperatures from -20 to 145 degrees Fahrenheit. It does all this with a 12-hour battery life, and connections for mobile broadband and GPS. If you're looking for a Surface tablet that's able to harsh conditions outside the home or office, this is it.
The tablet sports a 11.6-inch display with 1366 x 768 resolution, and the touchscreen can even be used while wearing work gloves. Along with the tough exterior, there's a fifth generation Intel Core M processor, up to 512GB of solid-state storage, and as much as 8GB of RAM on the inside.
To further its comparison as an all-terrain Surface, Dell's Rugged tablet also has optional accessories like a full-size keyboard cover — itself water and dust resistant, and docks for both desks and vehicles. These kind of features could make the device essential in Dell's envisioned environments like industrial workers, emergency medical situations, general outdoor adventuring, and even in the military.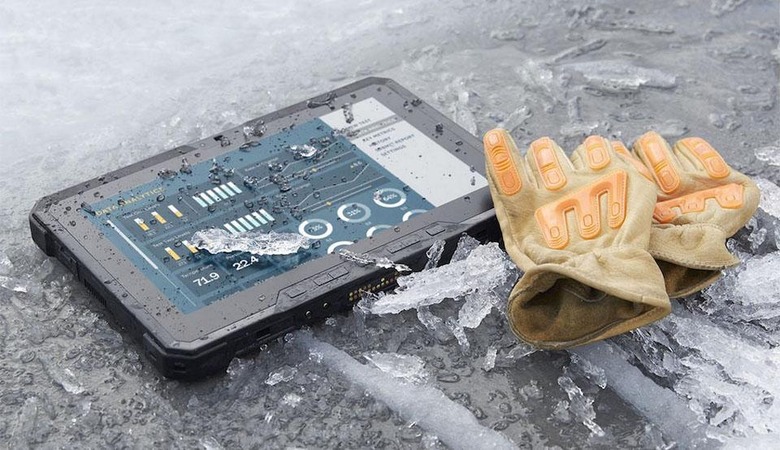 Dell says the tablet will be available for purchase by the end of this month, and while official pricing hasn't been revealed yet, it's expected to be priced somewhere between $1,600 and $2,000. This may sound a little ridiculous for a tablet, but consider that Dell's own Latitude 12 Rugged laptop is priced at $3,650, and features 4GB of RAM with an Intel Core i3 CPU. For a tablet that will keep working after you drop it in the mud, without having to remove your gloves, while in near-freezing temperatures, it sounds fairly reasonable.
SOURCE Dell