Dell's new Latitude laptops tout security and beauty in one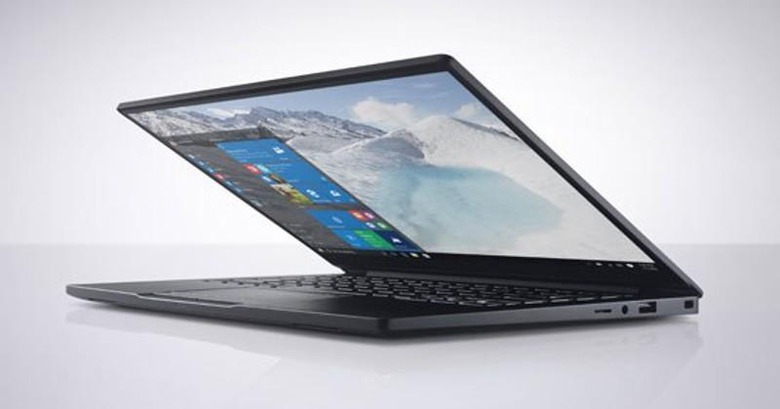 Some say life is just a series of compromises. That might not always be true, but when it comes to devices and computers, it probably is. Power, security, or beauty. Most of the time you can only choose two. Dell is saying you don't have to, and its putting out three new Latitude devices to prove it. With the Latitude 13 7000 laptop, the Latitude 12 7000 and Latitude 11 5000 2-in-1 tablets, Dell offers buyers portable computers that carry the power of an Intel Skylake processor, the security features of Dell, and the elegance of a sleek XPS laptop.
At the very top of the line is a laptop with a traditional clamshell form factor that business users love to use. At the same time, the Latitude 13 7000 also bears the hallmark designs of an XPS, like an Infinity Edge display that goes well with its 13-inch Full HD screen. Powered by a 6th gen Intel Core m3 or m5 and paired with 4 to 8 GB of RAM, the Latitude 13 7000 offers just enough muscle for daily work. And while it might look pretty, it is tougher than that, with a space shuttle grade woven carbon fiber construction. All of that packed inside a body that weighs 2.47 lbs (1.12 kg), which Dell claims to be the lightest among its peers.
The future of portable computing, however, might lie in the convertible 2-in-1 tablets and Dell definitely won't be left behind. Rather than simply being entertainment and content consumption devices, these two new tablets are earmarked for serious work. Small but efficient, the Latitude 11 5000 bears a 10.8-inch Full HD display, driven by a Core m3 or m5 and 4 to 8 GB of RAM. It physically latches on to an optional keyboard to turn the lightweight and portable slate into an office workhorse.
The Latitude 12 7000, on the other hand, might just be the right size for both consuming content and creating it. The 12-inch screen offers an option for 4K Ultra HD resolutions. And while both tablets support Dell's active stylus, the Latitude 12 7000 offers more space for creating notes and artwork by hand.
The Dell Latitude 13 7000 is now available for purchase, with a starting price of $1,299. The Dell Latitude 11 5000 starts at $749 while the Latitude 12 7000 goes for $1,049 at the lowest. Availability dates of the 2-in-1 laptops have yet to be announced.
SOURCE: Dell