Dell's new Inspiron computers cover all sizes and forms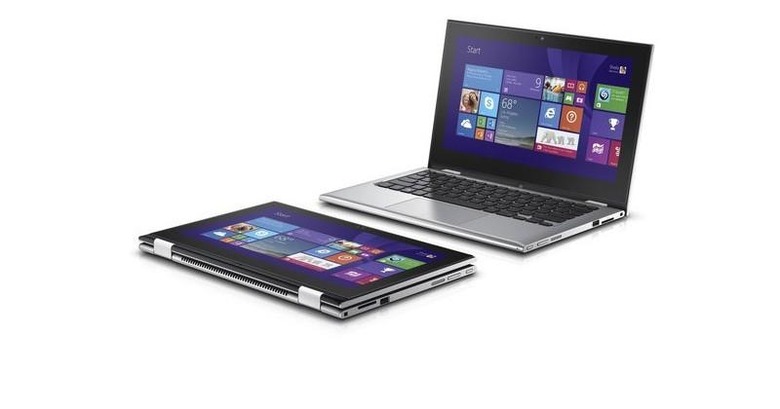 One size doesn't fit all when it comes to computers, which is why Dell is outing not just one, not two, and not even just three products at Computex. Spanning laptops, 2-in-1 convertibles, all-in-one desktops, and other computers of different shapes and sizes, Dell is announcing a new line of Inspiron PCs to cater to every need and every want. Going beyond just size and form, Dell's new computers offer multiple choices of processors and configurations, letting consumers customize their purchase even further to fit their work and their lifestyle.
Dell's new Inpsiron 5000 series laptops offer more space than your conventional 13.3 inch laptop, which isn't surprising since it comes in 14, 15, and 17 inch models. The 15 and 17 inch ones come with a Full HD 1080p screen while HD displays are available on the 14 inch and a 15 inch variant. The Inspiron 14 5000, in particular, comes with a touchscreen in all available configurations. These laptops run on varying Intel chips, ranging from Celeron to Pentium to the latest 5th gen Core processors. Prices for the 14 inch model start at $600, $450 for the 15 inch laptop, and $670 for the largest 17 inch.
Bridging laptops and tablets is the new Dell Inspiron 15 7000 2-in-1 series. This convertible has a 15.6-inch that swivels into four forms: a regular laptop setup, a tablet mode, a propped up tent configuration, and a stand mode that uses the keyboard for an anchor. The batter life of this 20 mm portable is promised to last 8 hours at least. The backlit spill resistant keyboard sparks confidence that using the 2-in-1 in stand or tablet mode won't easily wear it out. The Inspiron 15 7000 2-in-1 starts at $550 coming on June 23 in the US.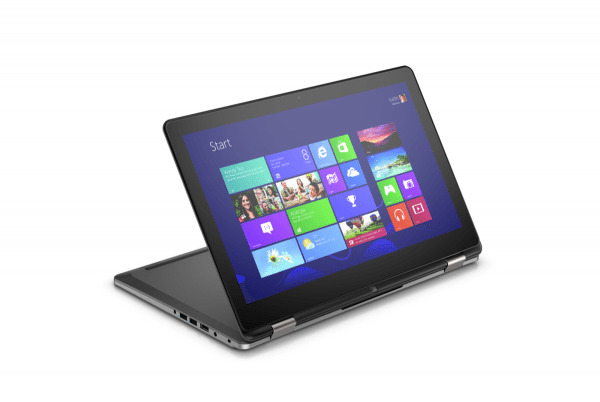 Another hybrid offering from Dell is the All-in-One pair, the Inspiron 20 and 24 3000 series, promised to be easy to use thanks to the no-hassle setup. The smaller of the two comes with a 19.5-inch HD+ display and an Intel Braswell Pentium processor with the larger has a 23.8-inch Full HD screen and a choice of either an Intel or an AMD CPU. An optional AMD Radeon R-series graphics card can also be chosen to boost the PCs graphics and gaming capabilities. Although a space saver, these AIOs don't skimp on features, with multiple USB 2.0 and 3.0 ports, wireless and wired network connectivity, and a 4-in-1 card reader. The Inspiron 24 3000 AIO is already available now, starting at $480, while the 20 3000 model won't arrive until October, with an accompanying price tag of $330.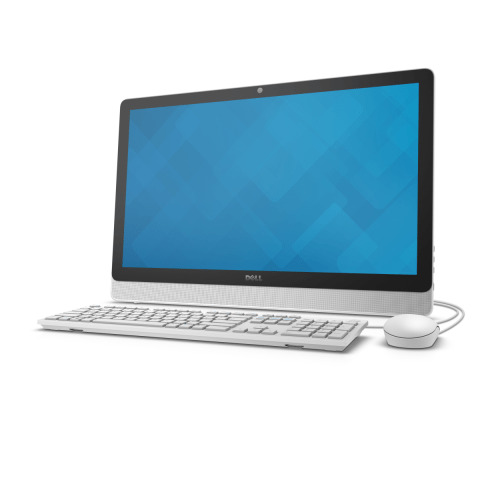 Speaking of space savers, Dell is getting into the "micro desktop" market as well with the new Inspiron Micro Desktop mini boxes. Running on an Intel Celeron or Pentium chip, with Intel graphics pushing pixels, these ultra compact computers, measuring only 5.16 in x 5.16 in, are perfect for common computing tasks and even some multimedia binge. With a full array of connectivity options, including 4 USB ports, Gigabit LAN, Wi-Fi, and Bluetooth, the Inspiron Micro Desktops can attach to almost any data storage or peripheral you might have to boost productivity and entertainment. Available today, this small computer starts at $180.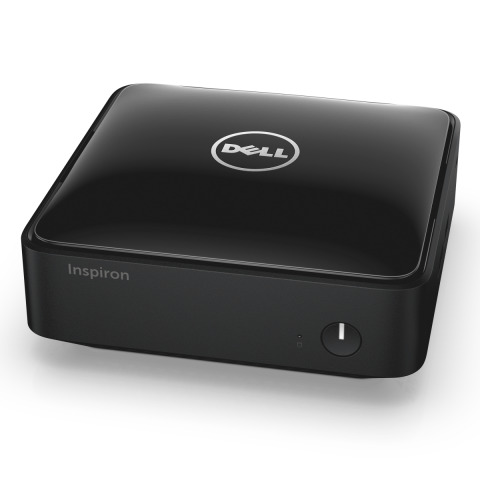 Dell hasn't forgotten about traditional computer users either. The latest Inspiron Desktop series brings the latest Intel and AMD CPUs and matches them up with AMD or NVIDIA graphics cards for maximum performance, both for work and for play. But if you aren't interested in that much power, an Inspiron Small Desktop is also available, driven by a low power Intel Braswell Pentium chip. Both will arrive in September this year, with similar starting price tags of $280.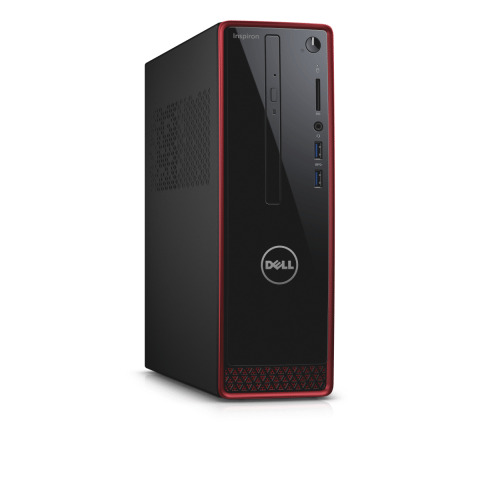 SOURCE: Dell