Dell XPS 430 desktop released today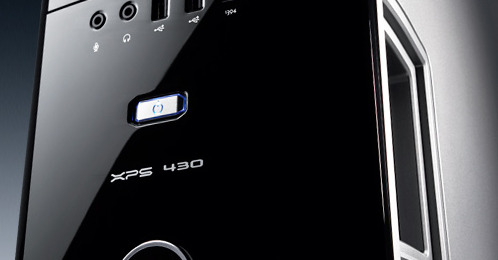 To little fanfare, Dell released their XPS 430 desktop today. It's your average consumer computer meant for media for the most part, yet offers up a newer style and a hint of class with its glossy black finish.
As far as specs go, the XPS 430 features 6GB of RAM, Core 2 Quad processors and more. The starter model features a 2.33GHz Core 2 Quad processor, an ATI Radeon HD 3450 graphics card, 6GB of RAM, and a 640GB hard drive. The price tag for this set up is $1,307.
Another configuration of this system is also available. It features a 2.5GHz Core 2 Quad processor and a 750GB hard drive along with the aforementioned specs for $1,767. Plus, a 22-inch SP2208WFP display is included in the bunch. Both systems can be expanded up to 8GB of RAM, 3GHz Core 2 Extreme, a Radeon HD 4850 or a 3870 X2 graphics card and a Blu-ray burner. You can begin placing orders now and the XPS 430 is expected to ship starting at the end of the month.