Dell Venue 8 7000 tablet packs Intel RealSense depth-finding camera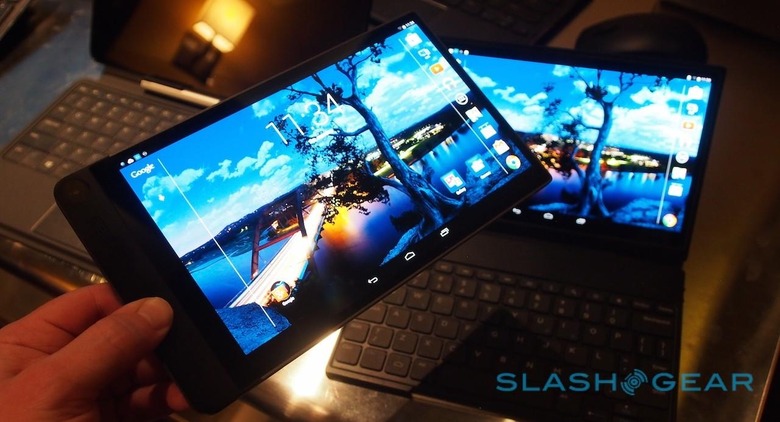 Dell has rolled out their Venue 8 7000 series tablet today, taking a bold step toward Android tablet prowess. Featuring a "series of firsts", the Dell Venue 8 7000 is based on the Intel Atom Z3500 processor, and checks in at a remarkably thin 6mm. Dell didn't cut corners when they cut weight, though. The Venue 8 7000 packs a 2560 x 1600 OLED display. It's also the first tablet to integrate the new Intel RealSense camera, which provides enhanced depth sensing technology.
The RealSense camera takes great pics, but also captures a textural depth map for each snapped shot. that is meant to provide better editing later on, where filters and re-focussing take place.
The RealSense camera also allows users to take measurements with a photo. That'll come in handy next time you're at IKEA, wondering if the couch will fit in your living room or not.
Dell's new tablet is a bit different than you might think, at least in terms of style. It's got almost no side or top bezel, but relies on a pretty noticeable bottom area for most of the hardware. At the bottom is where you'll find front-facing speakers, too.
The Dell Venue 8 700 is now available for purchase via Dell or Best Buy. Early impressions suggest this could be the Dell tablet you'll finally have to take a hard look at, but we'll wait until after CES when we can spend more time with it to judge that.