Dell Streak Retail Packaging Revealed, Maybe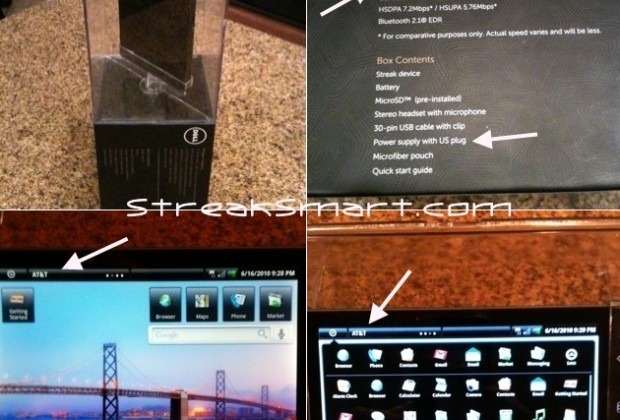 There's still plenty of hype out there for the Dell Streak. If you don't recall, we did a pretty handy review of the device not too long ago, and we're definitely looking forward to it. With that being said, the retail packaging was strictly for those in the United Kingdom/Europe, so we've still been left in the dark to what it may look like for the State-side launch, which is still rumored to be some time by the end of July. Well, you can finally count your blessings, because here it is. Maybe.
There's no final confirmation that this is it, but if we had to guess, it's just bold enough (if not almost ridiculous enough), that we could see Dell going off the deep end to market the Dell Streak in a box like this. It definitely looks like a Jabra Bluetooth headset packaging, for sure. But, that's probably not a bad thing. We're just curious as to how that Streak's placed in that clear packaging like that, and we're supposed to feel safe about it being transported across the globe to our awaiting hands.
[via CrunchGear]