Dell Precision 7720 is maker's first VR-ready mobile workstation for creators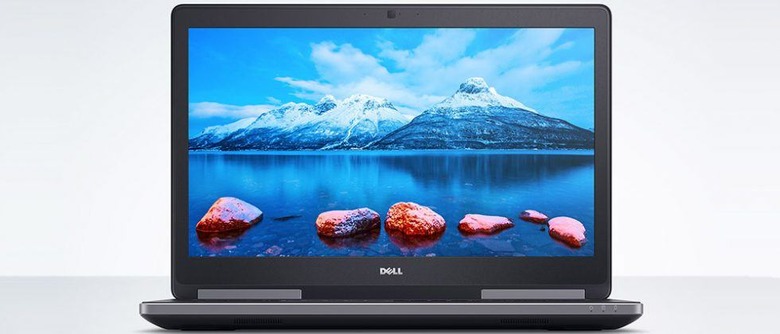 Dell has announced its first VR-ready mobile workstation, the Dell Precision 7720. This model was built specifically for creating virtual reality content, says Dell, giving developers a new option that doesn't shackle them to a desk. The Dell Precision 7720 is offered with various hardware options, including Intel Xeon and 7th-generation Intel Core processors.
Dell announced the new Precision 7720 today, describing it as a mobile workstation that doesn't shackle VR content creators to one place, instead allowing them to work from anywhere they'd like. In addition to the Intel processor options, this mobile workstation also has NVIDIA Quadro or Radeon Pro graphics.
The company unveiled its product at CES this week, though it is somewhat slight on the details at this point. It seems buyers will get to choose storage options up to 4TB as well as DDR4 memory. Buyers will also get the choice of a 4K display with full Adobe RGB colors.
This is one of several models Dell has introduced at CES this year, others of which include its updated XPS 13 and XPS 15 models, a 32-inch 8K monitor, and a new Surface Studio-esque display called the Dell Canvas. Be sure to check out our CES 2017 tag portal for the rest of Dell's news, as well as everything else happening at CES!