Dell picks Ubuntu as its Linux distro for consumer PC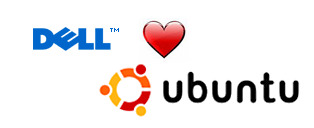 When Mark Shuttleworth started Ubuntu in September 2004, I was one of the guys that rushed to an ftp pub to download the ISOs. It is almost 3 years since, Ubuntu has come along way and recently Ubuntu reaches a great milestone as Dell announces it has picked Ubuntu as its Linux distribution for some of its PC lineup.
According to BBC, Michael Dell himself uses Ubuntu on his Dell Precision M90 laptop at home. From my own experience, Ubuntu is very desktop friendly compared to some other popular distro.
There are reports that Dell will offer Ubuntu Linux on its e-series Dimension desktop,high-performance XPS desktop, and an e-series Inspiron notebooks. There is no information on price and availability at this time.
Ubuntu auf Dell Pcs [via SlashGear De]