Dell Optiplex line gets a refresh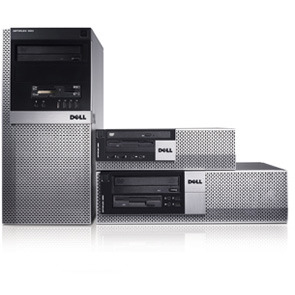 Dell is keeping up with the pack as they've announced plans to refresh their Optiplex desktop line today. Most interesting is the Atom processor-based computer that's slated to be super thin.
The updated machines use less power and would be a wise investment for those with older computer models that are power hogs. That's the hope anyway, in pushing new computers out the door in the midst of a recession. But the Optiplex line up updates are compelling. Included will be more availability for Flexible Computing and Manage Desktop services.
The Optiplex FX160 is Atom-based and rather thin. It's meant to be flexible and is set to work with On-Demand Desktop Streaming. Priced at $399, it is certainly competitive, as well. Other new models include the Optiplex 960, 760 and the 360, which are priced in a range from $863, $593 and $476.