Dell Latitude 7400 hands-on: Big battery in a slim package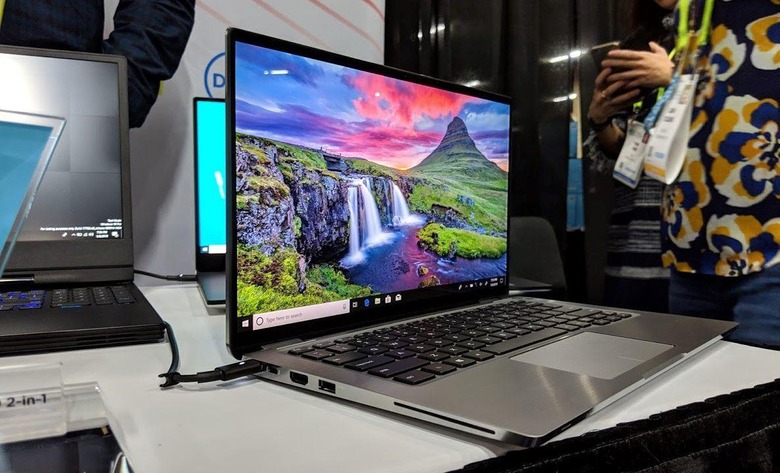 A few days ago, Dell unveiled its new Latitude 7400 2-in-1 notebook. The company brought the Latitude 7400 along with it to CES 2019, giving us the opportunity to have a look at it in-person. The laptop itself is pretty sleek in its design, and it's meant to be a highly portable machine, as it only weighs in at three pounds with a total thickness of 14.89mm.
Despite that relatively light weight, we're still getting a 14-inch full HD display on the Latitude 7400. Perhaps more impressive, however, is the Latitude's security features, which offer proximity sign-in through Windows Hello. This means that your computer will wake from sleep when you walk up to it and lock itself when you walk away, though as you can see from the photos, you can also lock and unlock your device with the fingerprint scanner that's taken up residence to the right side of the keyboard.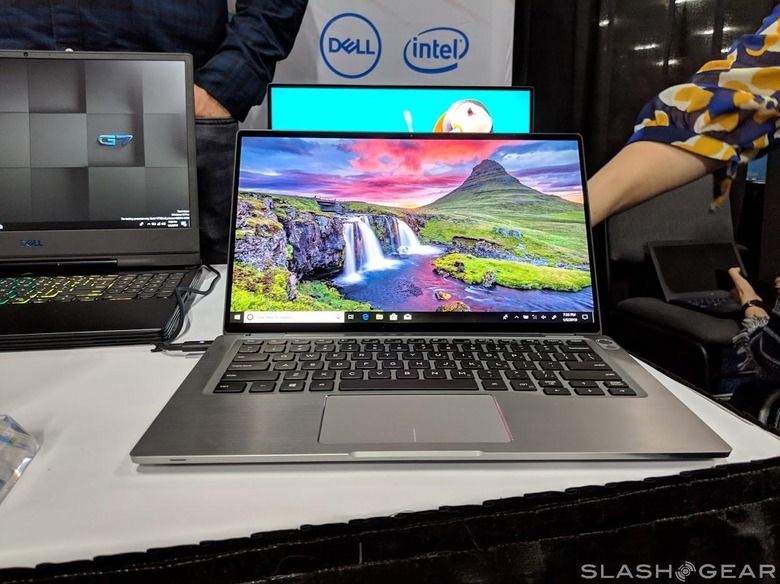 Another notable feature of the new Latitude is its Dell-quoted 24-hour battery life. Obviously, your mileage will vary depending on what you're doing, and real-world use doesn't often match the laboratory testing used to achieve these battery life claims, but even if the Latitude ends up lasting the better part of a day on a full charge, that's definitely a positive.
The Latitude will use Intel's 8th-gen quad-core processors, but the one you get ultimately depends on the configuration you buy. Those processors will be working alongside up to 16GB of RAM and up to 1TB of SSD storage (again depending on configuration). Wired connectivity options include two Thunderbolt 3 ports, two USB 3.1 ports, an HDMI port, and an SD card reader, which is always nice to see.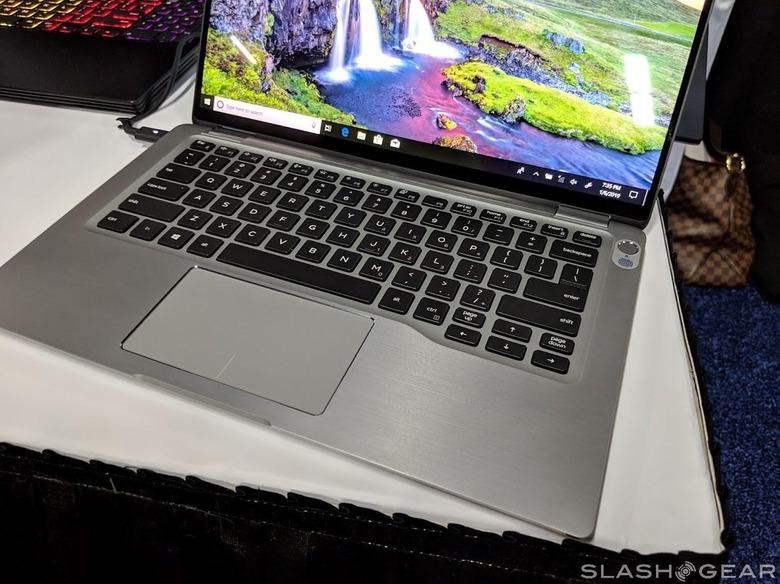 So, in the end, we have a pretty good looking 2-in-1 with rather unsurprising hardware and some interesting features. The Latitude 7400 is still a couple of months off at this point, as Dell has lined up a March 2019 release for the first models in the line. When it does arrive, it'll be priced starting at $1,600.