Dell Inspiron Zino HD and Inspiron One 23 Unveiled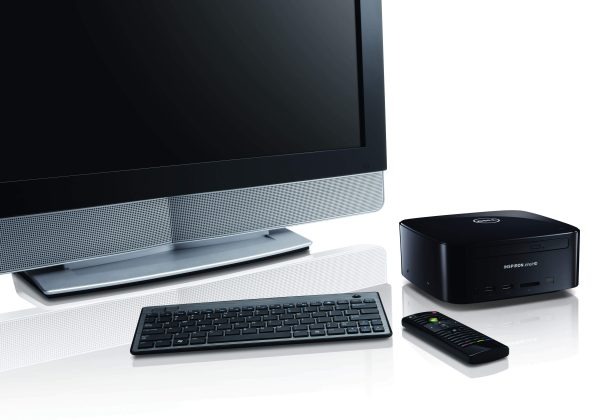 As we near the holiday season, it's expected that companies will begin to unveil brand new hardware set-ups, and upgrades to previously released items. This time around, Dell's just unveiled their brand new All-in-One PC, the Inspiron One 23, as well as an update to the Zino home computer, with the Inspiron Zino HD. Both systems are all set to go on sale this weekend, and should be an attractive option for plenty of consumers out there looking for new PC options.
The Dell Inspiron Zino HD is an improvement over the last model, which Dell debuted at the end of 2009. It now features several different customizable options, from the low-end AMD Neo processor, or you can shove a quad-core Phenom II X4 in there for good measure. You can even choose to add AMD's Mobility Radeon HD 5450 graphics card. The base model of the Zino HD is set at $299, but obviously if you start adding upgraded parts, the pricing will climb accordingly. You can even include a keyboard in the package now, too.
The Inspiron One 23 starts at $799, but as with many other PC options, can be customized to your liking. It features a new software interface called Stage, which offers one-touch access to your music, photos, and videos. You can upgrade the One 23 to include a Blu-ray drive, as well as a 1TB hard drive. You can also include a quad-core AMD processor as well. You'll find an HDMI input standard on all models. The All-in-One option will be made available this weekend, and the Zino HD is available right now. Both will be made available online, as well as through authorized Dell resellers.