Dell Inspiron 1525 Laptop Sports Blu-Ray Drive With Price Tag Under $900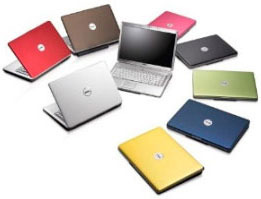 As the war between two HD format has ended, concern arise about competitive pricing. I myself included have thought Blu-ray equipments will not take anymore freefall on its price. Well, I was wrong – Dell actually added Blu-ray to its Inspiron 1525 laptops and still put the machine's pricing under $900 ($879 to be exact).
Optional Blu-ray burner is available too, however Dell is still shy from letting the price out. The laptop itself features 15-inch screen and an HDMI port allowing HD connection to HDTVs.
HD-DVD departures prompted many other manufacturers to slap Blu-ray in their Laptop Lineup; last week Asus introduced its M50 laptop with integrated Blu-ray drive.
[via crave]