Dell FX100 Zero Client and OptiPlex 980 desktop surface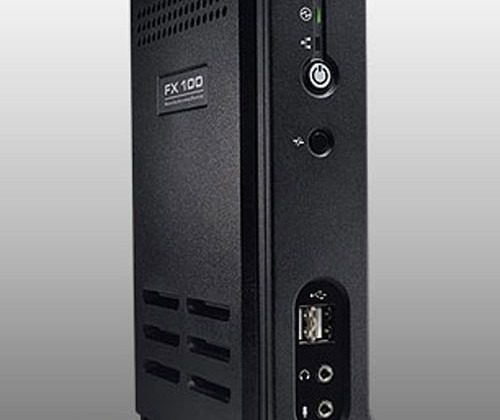 Dell is one of the largest computer makers in the world and ships computers for consumers and business users. Dell has unveiled a couple new solutions for business users including a new OptiPlex 980 desktop and a FX100 Zero Client solution. Both of the machines are aimed at business and enterprise use.
The OptiPlex 980 promises up to 35% higher performance than previous OptiPlex systems and has a more energy efficient design. The machine has integrated remote management features with an optional KVM remote control. The machine can be optioned with Intel Core i5 or i7 CPUs and SSDs for performance. Dell also reduced system noise up to 50% in the new machine. Pricing starts at $807 for the OptiPlex 980.
The Dell FX100 Zero Client solution is aimed at businesses using virtual remote desktops and workstations that don't need a processor or OS'. The FX100 provides PC-over-IP technology and was previously offered only as part of the Dell Precision R5400 rack workstation. The FX100 is fan-less, driverless, and stateless eliminating the need for more complex devices for remote users. It supports OpenGL graphics, USB, Audio and more.