Dell debuts impressive 32-inch UltraSharp 8K monitor at CES 2017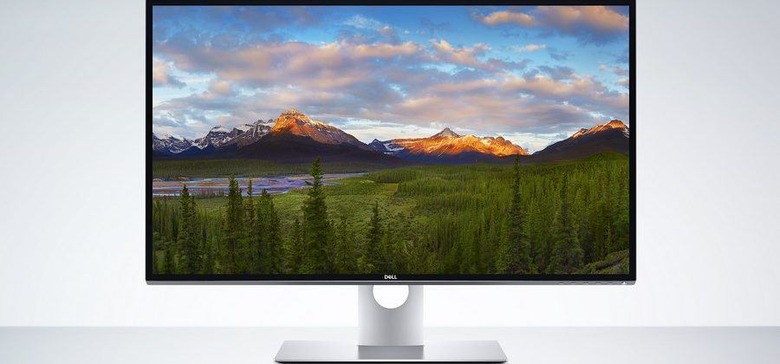 A lot of display companies are talking about 4K resolution at the moment, but Dell wants to make the conversation about 8K. Dell unveiled a slew of new products at CES today, and one of the most impressive (and expensive, for that matter) is a new 32-inch 8K monitor. The new monitor is part of Dell's UltraSharp line, and it will be arriving later this year.
Dell says that this new monitor is the first of its kind, and that's an easy claim to believe when you consider that 4K displays seem to just be catching on in popularity. Offering a grand total of 33.2 million pixels at 280 pixel-per-inch, this new UltraSharp monitor offers four times the number of pixels as 4K, and 16 times as many as 1080p.
That's nothing to stick your nose up at, but for now, many consumers likely don't have a need for such a display. Not only is 8K content pretty much non-existent at this early stage, but the monitor itself is going to be prohibitively expensive for a lot of average consumers. Instead, Dell is targeting businesses and professionals who can actually use the extra resolution 8K affords.
These include people and businesses involved in photo and video editing, medical research, and oil and gas exploration – fields where in-depth zooming on photos and other content is frequently necessary. Support for HDR and 100% Adobe RBG and sRGB color gamut will certainly help with that. Just as well, the monitor features a near-borderless display, so the extreme amount of money you'll drop on this at least gets you a monitor that looks sharp.
So how much is an 8K monitor going to cost you? $4,999 is the price Dell is asking for here, so it's easy to see why this is going to be restricted to people and businesses that actually need the increased resolution. The monitor will be launching on March 23 in the US, and for now, Dell.com is listed as the only place it'll be available.