Dell claims world's fastest laser printer title with 5130cdn printer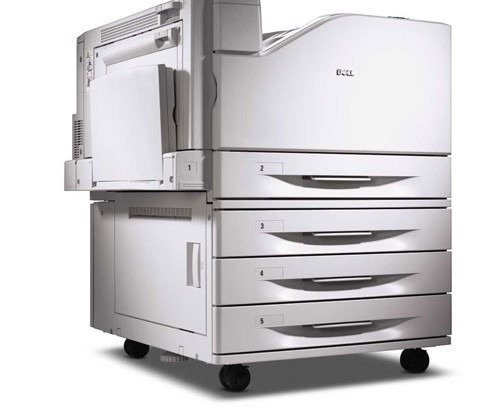 One of the things that seem to take forever when you are working is waiting for the printer or copier to get the page you need printed. The faster a printer is the faster you can get on with your day and finished with your work. Dell has announced three new printers including the world's fastest color laser printer called the 5130cdn.
Dell has also unveiled the 7130cdn LED color printer and the 3330dn printer. The fast 5130cdn printer is capable of 47 single sided pages and up to 37 double-sided pages per minute and mono and color prints. The printer also saves power by using a toner that fuses at a lower temperature.
The 7130cdn is a LED-based printer that can print tabloid size pages. The 3330dn in a B&W only laser printer capable of up to 40 ppm. The speedy 5130cdn sells for $1,549, the 7130cdn sells for $2,799, and the 3330dn sells for $599.