Def Leppard to debut a new single as DLC for Guitar Hero III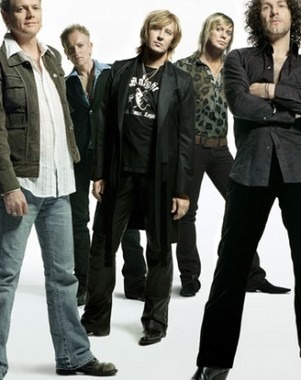 It has become apparent that rhythm games such as Guitar Hero and Rock Band are taking over as the best way for bands to reach new listeners with their music. We already know that between those two franchises, more music sold than through legal downloading, so it's no surprise that a major band will be releasing a single on Guitar Hero before it can be purchased through any other medium.
Def Leppard has announced that they will be offering their new single "Nine Lives" as a downloadable track on April 24 (on the Xbox 360 version of Guitar Hero III, May 8th for PS3 owners), which is a full week before you can purchase it in stores or online.
In addition to "Nine Lives," two other classic tracks will be included in the Def Leppard song pack. "Rock of Ages" and "Photograph" are the other tracks.