Death Stranding is Hideo Kojima's new eerie game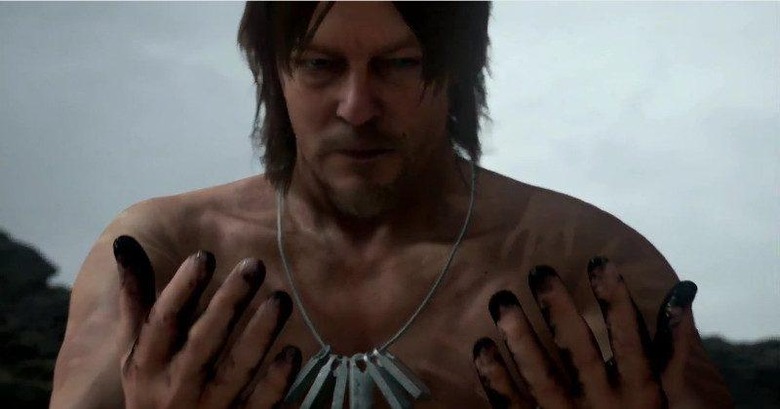 Kojima-san is indeed back in the gaming industry with the formal announcement of his upcoming title, his first since parting ways with Konami last year. Now heading his own studio, named after himself of course, the game designer who brought the world the Metal Gear series is seemingly trying his hand at something different with "Death Stranding". Given the rather eerie and ominous visuals and soundtrack, this could perhaps be the Silent Hills that the game designer was aiming for.
There's really not much to work with, given the short but psychologically intense teaser. Most noticeable is the main character's semblance to Norman Reedus, the acclaimed The Walking Dead actor. Reedus was initially set to have a role in the Silent Hills game that Kojima was supposed to direct. It's interesting to see the two work together on another title again, hopefully this time for real.
The video opens at what looks like a blackened beach full of dead crustaceans, panning to an unconscious Reedus with what looks like futuristic handcuffs. And he has a sort of umbilical cord connected to what we can only presume to be some sort of cybernetic infant. Reedus wakes up and cuddles the baby, only to realize later that there is no baby. There is only some black substance on his hands, like ink or even motor oil. Cue panning to the seaside full of dead whales and ominous figures floating in the air. Oh, and Reedus' character apparently has scars on his abdomen, perhaps from being opened up. And no belly button it seems.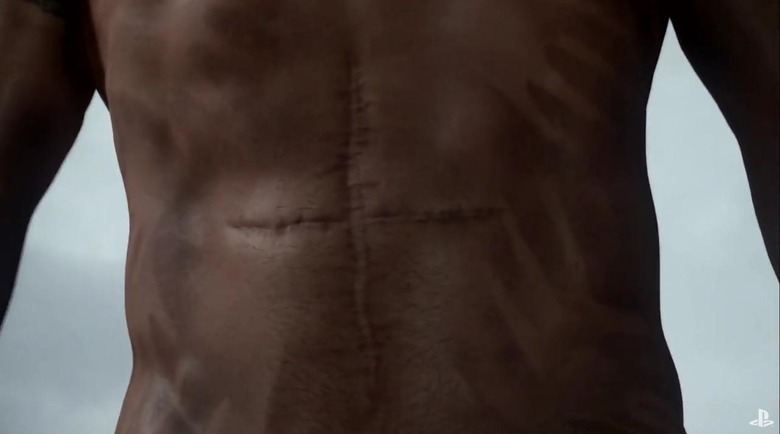 There is no word yet on what type of game Death Stranding will be, if it will be an action game, like what is prefigured by Kojima Productions' logo, or some type of suspense, psychological thriller game like the cancelled Silent Hills, which almost seems to be the implication in this trailer. Either game, of course, has lots of death connected to it, so either will fit the title.
The video below is the full-length Sony PlayStation E3 2016 event. Skip to the 1:32:00 mark if you want to jump into Death Stranding's trailer immediately.