'Death Star' moon Mimas shown in stunning detail in latest NASA pic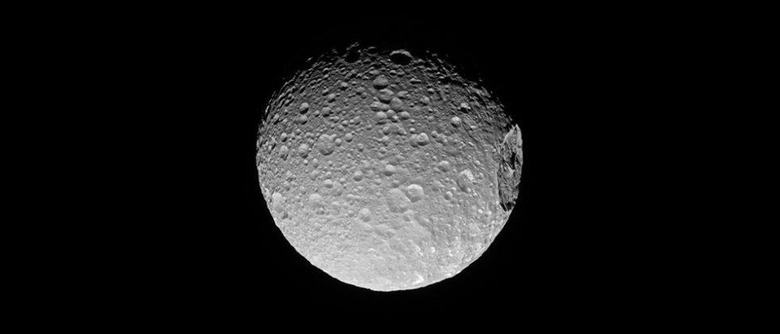 Back in January, NASA showed off an image of Saturn's moon Mimas taken by the Cassini spacecraft. In that image, we got a look at the moon from an interesting angle – one that makes it look oddly similar to the Death Star from Star Wars. The latest image of the moon delivered by Cassini only builds upon that visage, giving us an even closer look at the oddly shaped space rock.
Mimas was first spotted way back in 1789, and astronomers soon spotted its oddest feature: the Herschel Crater, its massive circular impact zone that appears to wall off its innermost parts from the rest of the moon. The first high-resolution image of this moon released by NASA back in January was snapped by Cassini in late 2016. In the latest photo, above, we see a similar image from a slightly different angle.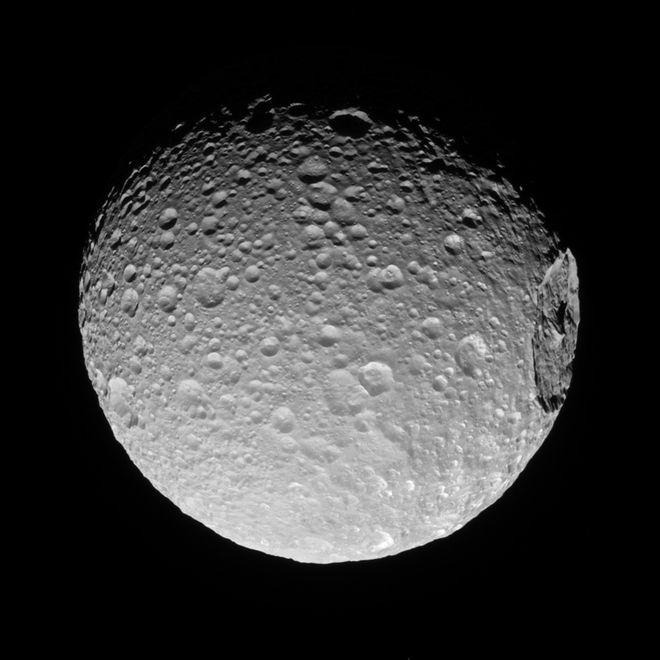 The photo above was taken in November 2016, a month after the image the space agency released in January. In it, we see the moon's pocked surface with the same stunning detail, its uppermost landscape shrouded in shadows. The high contrast lighting serves to highlight the various impact marks, but also to give us a better look at the inside of the crater itself.
We see a relatively flat surface with a rising pyramid-like feature in the center. The entire crater appears to be surrounded by a raised lip. Overall, and as previously revealed, this crater is a huge 81 miles across, something that represents a significant portion of the moon's overall sub-250mi diameter.
SOURCE: Space