Dead Island project dubbed "Hellraid" for slasher game officiality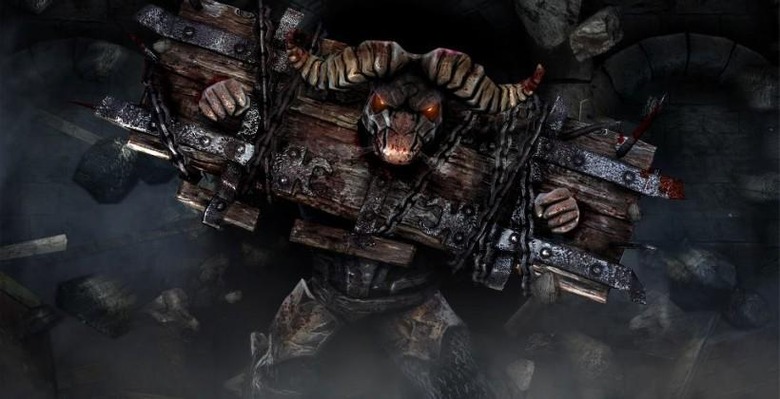 Techland, the developer of the popular PC titles Dead Island and Call of Juarez, has officially confirmed that the next title they're working on will be called Hellraid. The game will be a first-person perspective slasher that you can choose play solo or play with your friends. Techland began work on the game last year under the codename "Project Hell", but they decided that they needed to give their child a real name.
Hellraid is described as more than just a normal hack-and-slash game, but hey those can be fun too. Techland describes the game as having an "entirely new level of hack & slash action", where players will have to be precise with their actions, and time out their parries, blocks and attacks. As you advance in the game, you will be able to develop new skills, craft new weapons, and more to help with your journey.
While you can choose to play Hellraid entirely in single-player mode, Techland encourages players to play through the game in multiplayer mode. You can team up with 3 other people to make the game more fun. To ensure this, Techland added "an element of coopetition", where even though players are helping each other, they are also competing with each other to earn the most points and special rewards offered in multiplayer mode.
Techland hasn't announced an official release date for Hellraid, but it did say that the game will be available for the PC, PlayStation 3, and the Xbox 360 sometime this year. The developer also promises that in the coming weeks, it will be releasing tidbits of information regarding Hellraid and what its all about. There's no word yet whether or not the game will be heading to the Nintendo Wii U, PlayStation 4, or the next-gen Xbox.
[via Hellraid]