Dead BLU Life One X2 got you down? Here, have a Life One X3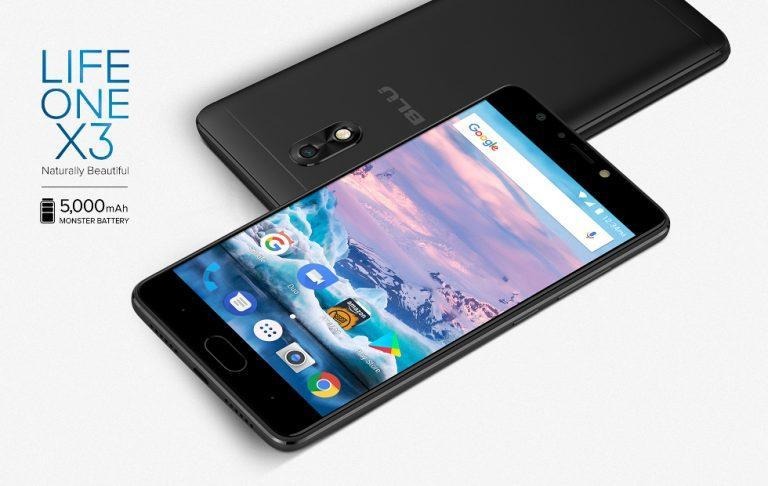 BLU Products, one of the few phone brands that call the US its home, seems to be riding one controversy after another. Last year, and again this year, it was involved in a security and privacy scandal, thanks to Chinese adware maker AdUps, that even got US authorities involved. Last week, the Florida-based company received a flood of complaints after pushing out an update that practically bricked their Life One X2. After going silent, the company has made an ill-timed launch of a new phone that is meant to succeed the one it just killed.
Before the scandals hit, BLU Products has been most known for offering unlocked and mildly decent mid-range phones for very low prices. As such, the Life One X2 isn't exactly a huge game changer. Still, no matter how not noteworthy it is, you're not supposed to brick your own product.
Of course, mistakes have been made in the past, and parents always teach their kids to make amends when you make one. BLU, however, has not just failed to make amends to date but has even grown silent after a generic "we're looking into it" message. Then again, after being flooded with complaints and bad press like this one, it probably can't help but stick its fingers in its ears.
To add insult to injury, it seems that it's business as usual over at HQ, with the company continuing to put out ads for its football/soccer team endorsement. Of course, the Life One X2 isn't its only product and it has to push forward with the others. Naturally, Life One X2 owners aren't buying it.
And they probably won't buy the new Life One X3 either. It's one thing to launch a new phone in the middle of a disaster. But it's a completely new level of low when that new phone is the successor of the phone that was just bricked. It's almost as if BLU is telling Life One X2 owners to upgrade but at their expense. Fortunately, the Life One X3 doesn't look like much of an upgrade on paper anyway.
The mid-range phone is powered by a 1.3 GHz octa-core MediaTek processor with 3 GB of RAM, a 13 megapixel f/2.2 camera, and a 5,000 mAh battery. Except for the battery, it is almost a downgrade from the highest configuration of the Life One X2 with 4 GB of RAM. No price has been set yet, but expect it to be low. This, however, might be one of the cases where you get what you pay for.
SOURCE: BLU