De Rosa SK Pininfarina carbon fiber bicycles look good going fast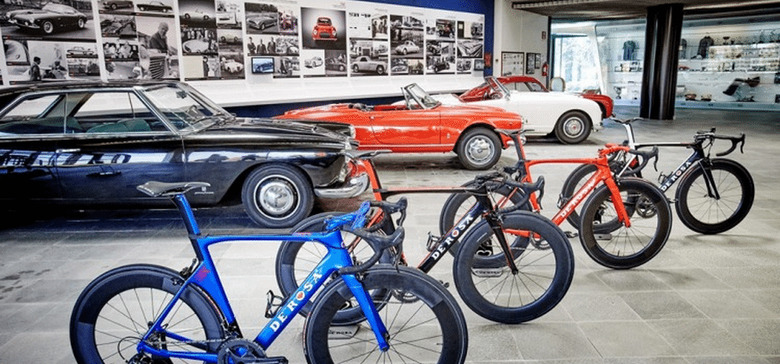 Pininfarina is an Italian design company known for creating some of the most beautiful cars ever made. Cars aren't all the company designs and its latest project are some very sexy and high-end racing bicycles. The bikes are the De Rosa SK Pininfarina and they were unveiled at the Europbike show in Germany.
The high-end bikes are a collaboration between De Rosa and Pininfarina, both Italian firms that combine fantastic style with performance. These bikes were designed with aerodynamics in mind to be functional for racers looking to shed hundredths of a second from their times.
The bikes have carbon fiber frames produced using inner mold tooling. The light weight material and design give the bikes a 6.7kg weight making them very light and strong. The components are Italian-made and are ready to be fitted with the mechanical and electrical parts to complete the bike.
The frames are hand finished for stiffness, comfort, and stability. The bottom bracket shell is 86.5mm with a 1 1/8" and 1 1/4" tapered steerer tube. Eight different sizes and six colors are available with white, blue, red, black, and two tone versions offered. Other features include an electronic groupset, hidden wires, carbon handlebar stem, high profile wheels, dual pivot direct mount brakes, and a full carbon saddle. Pricing is unannounced, but considering the material and pedigree they will be very costly.
SOURCE: Autoblog