Dashboard Devices will Launch Carputer at CES 2009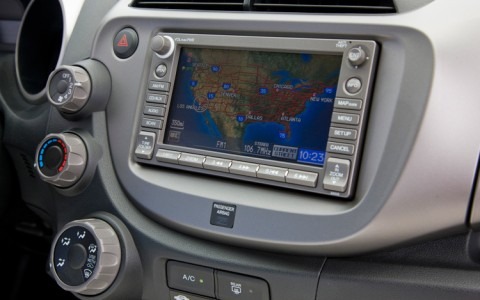 Dashboard Devices has announced that they will formally launch their Carputer at the Consumer Electronics Show (CES) in January. Dashboard Device plans to market their Entertainment and Navigation for Vehicles  (ENV) as a two-part system.  The ENV-XC includes the CPU, graphics unit and other basic computing features, as well as a choice of head-ends, including the ENV-100.
The ENV-50 is a single-DIN system with motorizes screen and the ENV-50c, which has a single-DIN system with a detached screen. Standard DIN systems are two inches high and seven inches wide while the double-DIN system is 4 inches high by seven wide.
The ENV-100 will come equipped with a 7-inch transflective 800 x 480 touchscreen, dual-zone capability so the second screen can access the system as well. The ENV-XC will pack an Intel Core Duo processor, 1GB of RAM, 160GB hard drive, FM radio, Bluetooth, Wi-Fi, DVD-RW burner, GPS radio and optional satellite radio receiver. There is no definite price point for these devices, but the rumored price is going to set you back $2,700.