Dash app makes your dumb car smart by analyzing driving behavior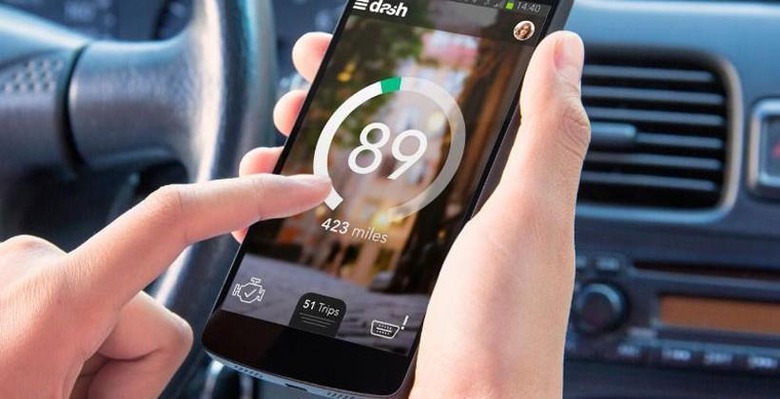 Some drivers don't realize that they can get a wealth of information about their car from the OBDII port that is hidden under the steering wheel on most modern cars. One of the challenges is to get that information about your vehicle and driving in an easy to understand way that helps you drive greener and more efficiently. Drivers can also get information on problems with their car that might require a mechanic from the OBDII port.
A new app is available for Android devices called Dash that promises to make your dumb car smart. The Dash app interfaces with an OBDII unit that plugs into that port and communicates with the device using Bluetooth. OBDII ports are on all cars built since 1996.
Once you have the hardware installed in your car, the app will gather data and score your drive on a scale of 0-100. Scoring is based on behaviors like hard braking or over accelerating. The app will also alert to tell you if there is any engine issue, including if the check engine light comes on.
If something like the check engine light comes on, the app will give you an idea of what it might cost to fix at mechanics nearby. One of the ways Dash aims to help users save money is by giving feedback on driving style and maintenance that can be performed to help make your car more efficient. Dash also tells you where the cheapest gas is nearby. A leader board lets you compare your Dash Score to others and you can share information via Facebook. Dash is on Google Play now and will be coming for iOS later.
SOURCE: Dash