Das Keyboard unveils Model S Keyboard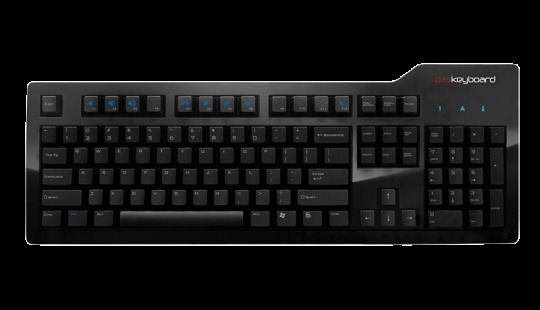 Anyone who types on a computer all day will tell you that typing feel and the quality of your keyboard can make a huge difference on your productivity. Some of the best keyboards for typing feel available are the Das Keyboard models that originally came with no markings on the keys. The notoriously clicky keyboards can be had with earplugs for your coworkers. Das Keyboard has unveiled a new updated Model S keyboard.
The newly updated Model S keyboard will ship by the end of October. New features include media keys for controlling volume, pause, stop, and all other media functions. The keyboard also has a pair of USB connectors for charging USB devices like MP3 players and mobile phones.
The keyboard also ships with an external PS/2 adapter and the keyboard is KVM compatible now. When connected via PS/2 the keyboard has full n-key rollover. The keyboard is also offered in a silent model for $135. The standard Model S Pro sells for $129.