DARPA video shows autonomous drones swarming a building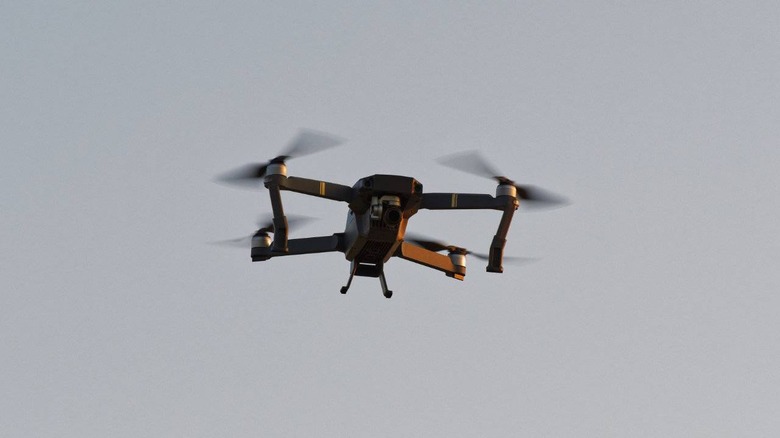 DARPA, the agency behind a number of defense-related projects, has published a new video showing a swarm of autonomous drones surrounding a target. The demonstration took place under the agency's OFFensive Swarm-Enabled Tactics (OFFSET) program, which seeks technology that will eventually allow small infantry units to wield drone swarms comprised of up to 250 UAVs.
The OFFSET program is intended for 'complex urban environments,' according to DARPA, which shows the type of environment it envisions in the video below. The agency wants its OFFSET technology to be applicable to both unmanned drones and unmanned ground systems — its recently published demonstration involves drones.
The test took place in Fort Benning, Georgia, where teams of human operators used their drone swarm to 'isolate an urban objective,' according to DARPA. The agency explains this work as 'similar to the way a firefighting crew establishes a boundary around a burning building.'
DARPA has half a dozen OFFSET program tests planned; the Georgia demonstration was the second of these six tests. If everyone goes as planned, the agency anticipates these field experiments happening every six months. In this simulated swarm mission, the team isolated a subject in the equivalent of what would be a 'complex scenario' covering two city blocks.
Each run of the demonstration lasted up to half an hour, according to the agency, which says the human team was tasked with finding and isolating a fake city hall structure, finding and securing an unspecified objective inside of it, and then securing the building itself.