Dark Souls sells over 2.3 million copies worldwide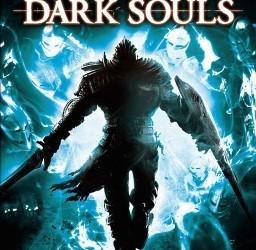 Action-RPG Dark Souls has sold an estimated 2,367,000 copies worldwide, according to the executive director of "From Software" (Dark Soul's publisher in Japan), Eiichi Nakajima. The sales have amazed From Software so much that it decided to launch an Xbox 360 version of the game in Japan. While the game was released for both the PlayStation 3 and Xbox 360 overseas, it was only limited to the PS3 in Japan.
According to From Software's data, over 375,000 copies of Dark Souls was purchased for the PlayStation in Japan. Overseas, over 1.3 million copies of Dark Souls was purchased for both the PlayStation 3 and Xbox 360 combined. From Software had a separate chart for copies of Dark Souls with the "Artorias of the Abyss" expansion. The expansion was included in the PC edition of Dark Souls, and was released as a DLC for PlayStation 3/Xbox 360 users. 137,000 copies with the expansion sold in Japan for both the PC and the PlayStation 3, while 555,000 of the copies sold overseas for the PlayStation 3, Xbox 360, and PC.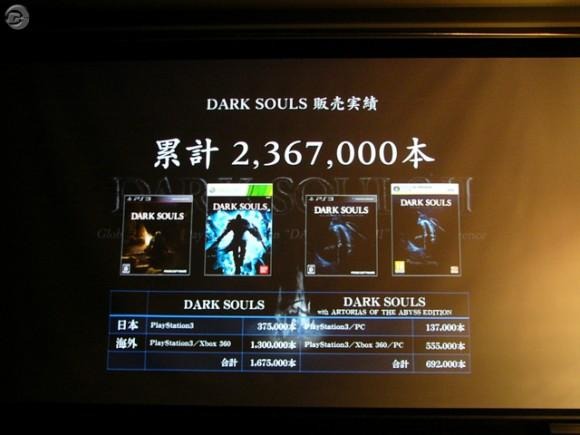 These figures come shortly after gameplay footage of the game's sequel, Dark Souls II, was released. Dark Souls II will feature the same gameplay mechanics as Dark Souls, but will feature a world that is twice as big. The game will still keep its challenging gameplay renown in the series since Demon Souls. Yui Tanimura, co-director of Dark Souls, states,
"We do not plan on having an Easy Mode since we are creating this game with a thought that challenge and difficulty are core elements of the game."
Dark Souls II will again be released by From Software in Japan, and like Dark Souls, will be released by Namco Bandai in North America. It will be available for the PlayStation 3, Xbox 360, and the PC for both countries, and will continue on the same momentum as its predecessors. While Dark Souls took place in the kingdom of Lordran, Dark Souls II will take place in a completely new setting. The game will once again revolve around a character seeking out a cure for a curse he has been afflicted with. Check out the 12-minute Dark Souls II gameplay video above.
[via NeoGaf]