Dark Souls is coming to a tabletop near you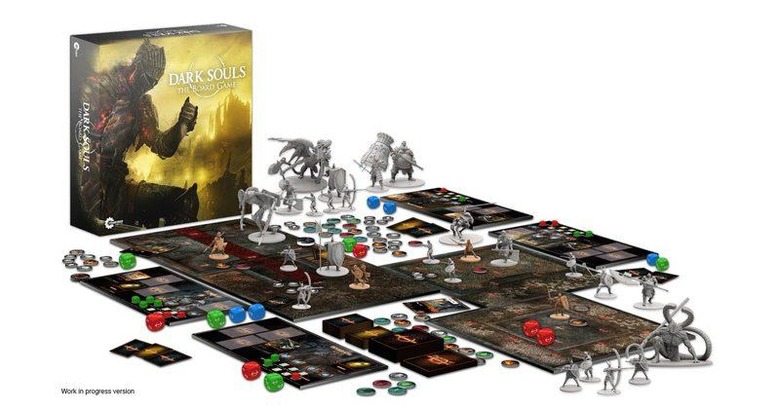 Dark Souls is a series that's known for being brutal and unforgiving for players. But the games keep pulling in players, despite (more likely because of) its constant challenges. So what if I told you that there's already a new game in the works, albeit not the kind of game you would imagine.
Instead of tackling foes on your favorite console of choice, you'll be rolling dice and moving around miniatures. That's right, Dark Souls will soon be a tabletop game that you can love to hate with your friends. You'll need your wits, some clever planning, and probably a fair bit of luck if you want to make it through the game alive.
You'll take command of one of the four different available characters – Kight, Warrior, Herald, and Assassin (you can give them better names, if it makes you feel any better). You'll be able to tackle the challenges solo, or cooperatively with your friends. There are multiple gameplay modes and difficulties, which should give you plenty of reasons to keep going back to the game time and again.
One thing that I like about what Steamforged Games is doing with the game is making it easy to setup. They specifically have a "fast setup, long reveal" mechanic. Essentially, you'll only need to setup one portion of the game at a time. As you explore, you'll setup more and more of the game along the way. I like this, because nothing kills my desire to play a game like knowing that I need to spend 20 minutes setting everything up.

The game is currently on Kickstarter, but despite only being up for roughly a day, it has blown past its original goal of around $70,000. At the time of writing it is sitting at just over $900,000. There are only two tiers of pledging, as well. You can back it for one copy of the game for $113, or if you're a retailer, you can pledge $283, and get 6 copies of the game. You will need to show proof of business authenticity after the campaign ends. So don't think that you'll be able to pull any fast ones over on them.
The game is slated to ship in April of 2017, so you'll have a long while to wait before your order is filled. And bear in mind, even though they've received considerably more money than they originally needed, it doesn't guarantee that the game will be delivered on time, or that the quality will be top notch.
Source: Kickstarter