Dark Souls II: Scholar of the First Sin arrives April 7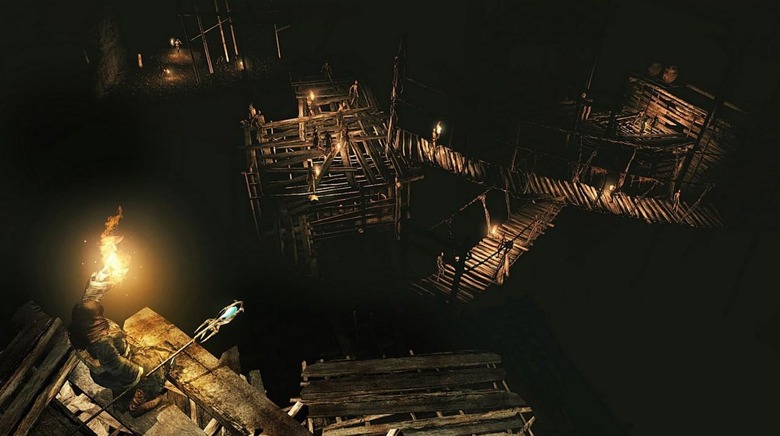 Dark Souls II: Scholar of the First Sin will be arriving on April 7 for a wide array of consoles and the PC. Both Namco Bandai and From Software made the announcement today, and with the game will come both enhancements and Dark Souls II's three DLC packs. The game will be available for the latest-generation consoles (PlayStation 4 and Xbox One), as well as the PlayStation 3 and Xbox 360. We've got a trailer of the game, as well as all the details, after the jump.
The announcement was joined by the trailer below, which gives a pretty decent look at the game (on the PS4 in particular). Scholar of the First Sin is designed to utilize the newest consoles' hardware with boosted graphics, the makers promise.
According to Namco, Dark Souls II will be arriving with the DLC chapters Crown of the Sunken King, Crown of the Old Iron King, and Crown of the Ivory King. These packs will be joined by new content, as well, which wasn't detailed beyond "an expanded story".
Gameplay improvements, new (and more deadly) enemies, NPC character, and more in-game events are all said to be inbound with the title. In addition, those who own a Dark Souls II game for the PS3, Xbox 360 and PC will be seeing a version 1.10 update arrive that'll bring with it new features, online matchmaking, an expanded story, and more.
SOURCE: PlayStation, Kotaku