Dark Souls 3 Launches April 12: New Gameplay Video Arrives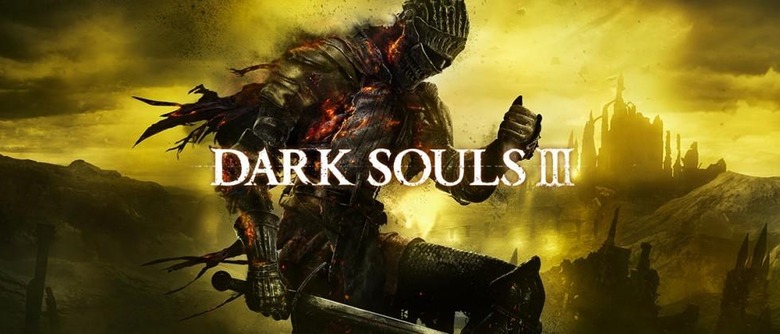 Bandai Namco Entertainment has dropped a load of Dark Souls III information today, not the least of which is its precise availability date in North America and South America: April 12, 2016. On that date, the game will arrive for the Xbox One, PlayStation 4, and on Steam. Bandai is encouraging fans to pre-order the title; those who buy the Day One Edition will be paying $59.99 USD, while the Collector's Edition will be priced at $129.99 USD.
Bandai Namco announced the release details in a statement today. Those who pre-order the title will get the Day One Edition upgrade for free, and with that will come the Prima Starter Guide, Dark Souls III soundtrack, software, and an exclusive O-sleeve packaging.
Fans who elect to grab the Collector's Edition will get those things, as well, except for the O-Sleeve, which is replaced with a collector's box. In addition, this edition also brings a 10-inch Red Knight statue, art book, and a cloth game map. Both the Collector's and Day One editions are only available for the Xbox One and PS4 titles.
In addition to releasing the details, Dark Souls 3 developer From Software has released a little over 4 minutes of gameplay footage. The video (above) covers various elements of gameplay, most of them focusing on fighting various baddies with generous explosions tossed in. Skip to the end for a trailer.