Dangerous Levels Of Heavy Metals Found In Electronic Cigarette Vapor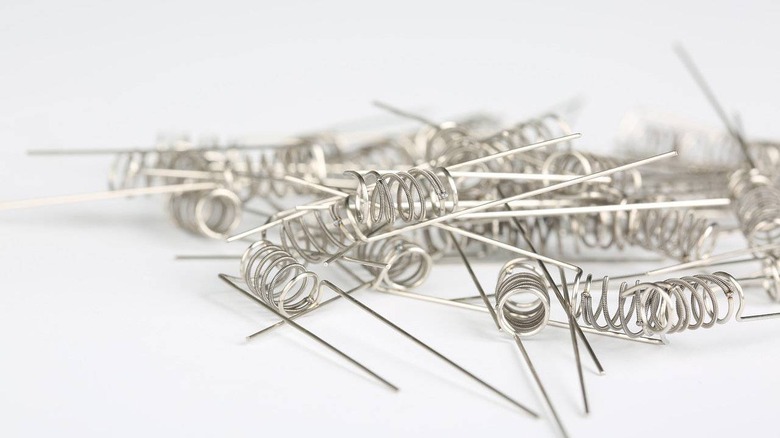 A study out of the University of California – Riverside analyzed the vapor produced by six electronic cigarettes and found high levels of multiple heavy metals, including lead. The researchers focused on vaping devices that featured an atomizer and tank, which holds a large quantity of liquid solution that is wicked into a heating element to produce vapor.
Electronic cigarettes come in multiple varieties. Though initially released on the market with a thin pen-like style that involved a soaked material like cotton, newer varieties bear less resemblance to their tobacco counterparts, instead featuring bulky bodies and large tanks.
These tanks are designed to hold a milliliter or more of a liquid vaping solution, while the large body is home to a battery that provides more power to the heating coil (examples shown in the image above). When hot, the coil vaporizes liquid that was drawn to the area by a wick, something the user immediately inhales as a cloud of vapor.
This tank-based electronic cigarette design was found to also produce heavy metals in the vapor — the team behind the study detected 19 metals, including dangerously high levels of lead, nickel, and chromium. As well, the study also found levels of copper and zinc that exceeded OSHA exposure limits.
The researchers note that prolonged exposure to chromium can cause issues ranging from lung cancer to gastrointestinal disturbances; nickel and lead are both known carcinogens, as well. Inhaling nickel is a known risk factor for developing nasal damage and lung issues beyond cancer, including inflammation. The metals likely result from heating the metal components in the tanks, including the coils.