DANGER Bought By Microsoft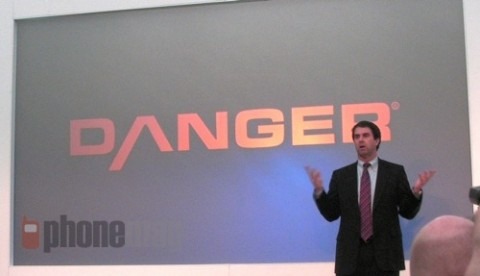 Google buys up one of the guys who started DANGER (I am talking about the guy who also started Android) so Microsoft goes and buys up DANGER. In case you are unaware of who DANGER is, they are the software developer of the Sidekicks that I've become so fond of, and they also produce the software for said handsets.
Hopefully MS will use the expertise of the developers at DANGER to bring Windows Mobile out of the slump that it's currently in. Here's a quote from Microsoft on the matter, they said they "will align Danger's nearly 10 years of expertise in the mobile consumer space with Microsoft's vision to provide innovative and compelling mobile experiences to a growing base of customers."
They weren't giving out any details on the purchase like whether the next Sidekick's software and/or hardware would either come from MS or be MS branded or even worse yet, if they were going to start sticking Windows Mobile on Sidekicks, but hopefully none of that happens. Hopefully MS leaves DANGER to run their business the way they have and they just use software development team from DANGER to make Microsoft's mobile division better.
[via PhoneMag]