Danalock V3 adds military-grade AES256 encryption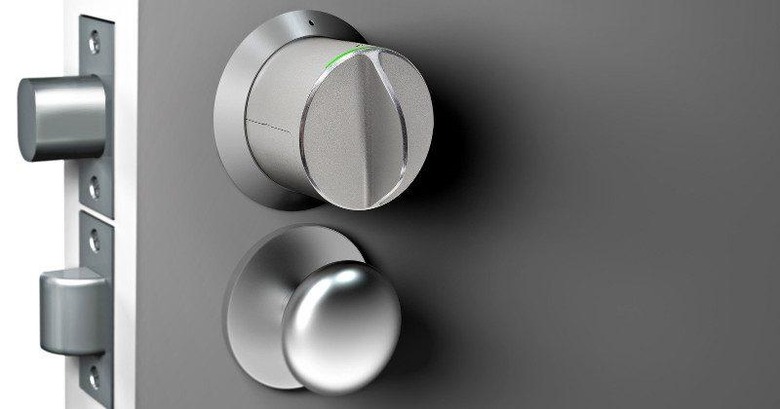 As homes start to get smarter, the need to protect the people and hi-tech devices inside also gets stronger. When it comes to smart home security, however, there is almost always a compromise between ease of use and strength of security. Danalock, who has been making smart locks for years now, offers a solution. The third version of its smart lock product, the Danalock V3 offers the same ease of installation, speed of reaction, and remote convenience while, at the same time, utilizing the same level of encryption used by government.
It's a fact of life that almost any device these days can be hacked. From computers to phones to even cars, nothing is sacred to less scrupulous elements of society. That fact perhaps makes having a smart door lock even more frightening. That is, unless you use the right tools for the job, as Danalock seems to suggest.
Danalock V3 uses the 256-bAdvanced Encryption Standard, more popularly known in the industry as AES256. This is the same encryption technology used by government and military to keep documents secret. Of course, AES256 is also used by many security and privacy software. In the Danalock, the AES256-protected lock code is stored in a TPM chip, ensuring that it cannot be hacked.
Despite being super hardened, the V3 still offers the conveniences of a hi-tech security system, particularly with remote access. Using Bluetooth, it can detect if the owner is approaching and can be set to automatically unlock the door. A time saver when your hands are rendered useless by groceries. In addition to Bluetooth, the new Danalock also supports Apple HomeKit, Zigbee, and Z-Wave wireless connectivity.
The Danalock V3 is now available directly from the company's website for $149 a piece. Buyers can choose from a variety of locks to match common door locks in their particular market but, other than that, the Danalock V3 installation is the same, regardless of your location.